Holy See Ambassador congratulates new Archbishop of Edinburgh
Ambassador Nigel Baker congratulated Monsignor Leo Cushley, on his appointment as Archbishop of St Andrews and Edinburgh.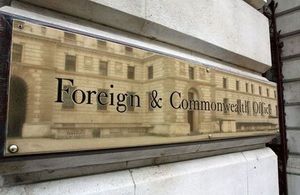 Mr Baker said:
This is an important and timely appointment of great significance for Scotland and the Scottish Catholic Church.
The British Embassy to the Holy See enjoys an excellent relationship with the English language Section of the Secretariat of State of His Holiness, which Monsignor Cushley has led in recent years.
I congratulate him on his appointment, wish him well in his new role, and look forward to working with him in the future.
Further information:
Follow the Ambassador to the Holy See on his blog
Follow the British Embassy to the Holy See on twitter @UKinHolySee
Published 24 July 2013