Hammersmith and Fulham Council publishes all spending over £500
Council puts all spending over £500 online.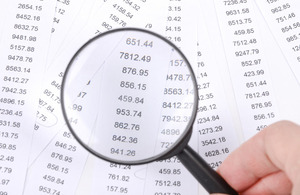 Communities Secretary Eric Pickles visited Hammersmith and Fulham Council today (21 June 2010) and welcomed action by them to throw open their books and put all spending over £500 online.
The move comes in response to recent calls made by the Secretary of State for transparency to be the default setting for the way all councils do business.
Mr Pickles welcomed the fact that residents in the borough will now be able to see what the council is spending. He said:
Local people should be able to hold politicians and public bodies to account over how their hard earned cash is being spent and decisions made on their behalf. The swift and simple changes that Hammersmith and Fulham have made today are an important first step towards getting council business out in the open and revolutionising local government.

Hammersmith and Fulham already has an impressive record in reducing council tax bills for families and pensioners, while delivering excellent and improving frontline public services.
Council Leader, Councillor Stephen Greenhalgh, says:
We want the public to hold us to account. We have proved with our year-on-year tax cuts and improving services and residents' satisfaction ratings that councils can deliver more for less and these simple changes will shine a spotlight on every item of council expenditure. Everyone at the council will be given another reason to think twice about spending money unnecessarily. We want to be champions of openness and transparency in order to deliver value for money for our residents.
Published 21 June 2010