Greg Barker'??s South Wales Green Deal
Greg Barker was in South Wales on Wednesday, 28 March to see great examples of energy efficiency. He began his visit at Rockwool, the world…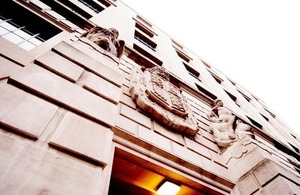 Greg Barker was in South Wales on Wednesday, 28 March to see great examples of energy efficiency.
He began his visit at Rockwool, the world's largest producer of stone wool insulation and the second largest insulation producer globally.
Rockwool has been working with DECC for over a year, having led a project team of volunteers who provided expert input into Green deal policy development, on behalf of the Construction Products Association.
The minister was given a tour of the factory, allowing to see how insulating materials are being developed and manufactured. The tour was also an opportunity to discuss with the team how they handle the complexities of listed buildings, their work with National Heritage, but also how they interact with NGOs, especially BTCV on training schemes.
The Minister next took part in a CBI roundtable discussion hosted by British Gas. Mr Barker stressed that SMEs will play a key role in delivering the Green Deal. There are a number of potential business models for SMEs in the Green Deal, either as advisors or as providers.
The meeting was very broad ranging and the discussion touched on areas such as training, to local procurement and brand recognition. Overall, there was a lot of enthusiasm for the forthcoming Green Deal, especially from local authorities representatives aware of its potential.
The final stage of his visit took the Minister to Llangattock Green Valleys, where local residents have started a number of community projects to reduce their carbon footprint. These include sensor-controlled low-energy lighting at the infant and primary school, a new 25kW air source central heating system in the Community Hall and 5 local micro-hydro schemes, which as well as power also generate FITs income for the community. The visit was inspiring and illustrated very well how much can be achieved when a community gets together to tackle climate change!
Published 1 May 2012