Greg Barker plants seeds for growth in microgeneration industry
Microgeneration Strategy to give certainty and clarity to industry and consumers Climate Change Minister Greg Barker today launched a formal…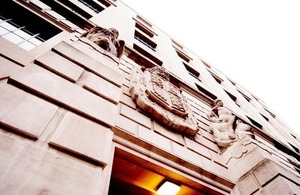 ---
Microgeneration Strategy to give certainty and clarity to industry and consumers
Climate Change Minister Greg Barker today launched a formal consultation document on the coalition's Microgeneration Strategy.
When coupled with the roll out of smart meters and the Green Deal - the coalition's national energy efficiency programme - small scale power generation could help to reduce bills and make people more energy self sufficient.
The Strategy will investigate how to overcome the barriers to increase consumer confidence and sustainably grow the industry following confirmation of financial support in the Spending Review through the Renewable Heat Incentive and Feed-in Tariffs.
Greg Barker said:
"I am planting the seeds for growth so we can see small scale energy generation flourish in homes, businesses and communities. All elements of the industry, from standards and access to information to technology and skills must be ready to deliver and grow.
"We've already pledged financial support to encourage people to install kit like solar panels and heat pumps, today's consultation will ensure that the industry and consumers have the confidence to invest."
The consultation on the Microgeneration Strategy will look at four key areas for development:
Quality: ensure consumers have confidence that equipment and installation is reliable and adheres to the highest standards;
Technology: examine how to grow the industry by improving products, using existing intelligence and more trialling of technologies new to the UK;
Skills: develop the microgeneration supply chain to ensure it is properly equipped with the right people to meet the expected rise in demand, as well as creating and sustaining jobs in the UK;
Information and Advice: to provide more accessible advice and information about microgeneration to homeowners, communities and consumers.
A final chapter looks at broader issues with a focus on community-level solutions and decentralised energy more generally.
Chief Executive of the Micropower Council, Dave Sowden, said:
"The UK's microgeneration sector is at the heart of a Citizen's Energy Revolution. In tough economic times, this rapidly growing industry is helping consumers to go green, has created thousands of jobs, aiding economic recovery, and attracting manufacturing investment here in the UK.
"We have already seen extraordinary growth in microgeneration power generation solutions thanks to the introduction of the Feed in Tariff earlier this year, and look forward to similar incentives being extended to renewable heating and hot water systems next June. Today's welcome proposals will help the industry grow with proper attention to quality, technology and skills development, whilst making it all much easier for consumers."
---
Notes to editors
The formal consultation follows a period of informal collaboration with industry, which began on 12 July 2010.
The focus of the Microgeneration Strategy will be electricity generation technologies less than 50 kW in size, and heat generating technologies less than 300 kW in size. This includes: * air, ground and water source heat pumps * solar photovoltaics (PV) * solar thermal water heating * biomass boilers * micro Combined Heat and Power (micro CHP) * micro wind turbines * fuel cells * micro hydro schemes * passive flue gas recovery devices.
The Green Energy (Definition and Promotion) Act 2009 commits Government to consult on a new Microgeneration Strategy with the expressed purpose to promote microgeneration technologies in England only. The Government will publish the final Microgeneration Strategy in early 2011. Microgeneration is a devolved matter. The DAs have been consulted and will be developing their own plans for Microgeneration.
Feed-in tariffs for small-scale electricity generators, like solar panels or micro wind turbines, came into effect on 1 April 2010. The Department of Energy and Climate Change is also looking at how to move forward to ensure the right incentives are in place for renewable heat and will aim to make an announcement on the detail of the proposed scheme as soon as possible.
The consultation document can be found at: http://www.decc.gov.uk/en/content/cms/consultations/microgen_strat/microgen_strat.aspx. Those wishing to contribute to the consultation should visit our website at http://www.decc.gov.uk/en/content/cms/consultations/microgen_strat/microgen_strat.aspx to submit. The consultation will close on 16 March 2011.
Published 22 December 2010