News story
Greg Barker LIVE Webchat on the Green Deal - 1130 Mon 19 November
Greg Barker answered your questions on the Green Deal in a live webchat on Monday 19 November 2012. Thank you to everyone who took part in …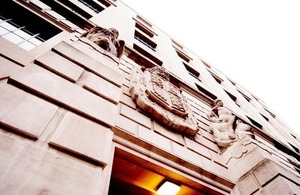 Greg Barker answered your questions on the Green Deal in a live webchat on Monday 19 November 2012.
Thank you to everyone who took part in the webchat. We had over 2000 live views and 650+ questions and comments. You can view a full replay of the event below. We will take a look at all the unanswered questions and will theme and follow up on any outstanding points as soon as possible.
For more information on the Green Deal visit the pages on the DECC website.  
Published 20 November 2012