Press release
Greg Barker comment on uSwitch Report on Energy Debt
Help is available for households struggling with energy bills.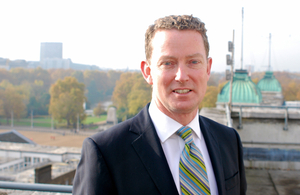 Greg Barker, Minister for Energy and Climate Change, said:
"We know many consumers are really feeling the pinch due to rising energy prices and the very cold winter. Anyone worried about paying their bills or staying warm can call the Home Heat Helpline on 0800 336699. Households can also take a number of practical steps like taking regular meter readings and checking that they are getting the best possible deal from their energy supplier.
"The Government has put in place help for households struggling with energy bills. Two million households will get help under the Warm Home Discount Scheme this year, including more than one million low income pensioners who will receive £130 off their bill. Winter Fuel Payments and Cold Weather Payments are available to vulnerable households and the Green Deal is up and running to help more people install energy efficiency measures."
Greg Barker also discussed energy bills on Wednesday 10 April on BBC Radio Sussex's Danny Pike show from 0918hrs. You will be able to listen again on the BBC Sussex website.
Published 10 April 2013