Government response
Greenwich council newspaper
Response from the government issuing proceedings.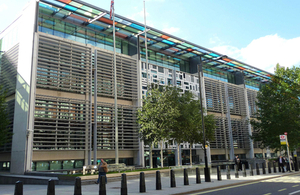 The Secretary of State has directed Greenwich council, under the powers Parliament has given to him, to publish its council newspaper no more than 4 times a year. The council has decided not to comply with the direction, and the Secretary of State has today (27 March 2015) issued proceedings in the Court seeking enforcement of that direction.
Kris Hopkins, Minister for Local Government, said:
It is disappointing that Greenwich council has refused to comply with our direction to stop the weekly publication of its municipal newspaper. Consequently, the Secretary of State has initiated proceedings in the High Court against the council to enforce that direction.
Published 27 March 2015