News story
Green Deal to be the best for consumers
New Green Deal Code outlined Green Deal advice line to be set up Independent body formally appointed to ensure Green Deal…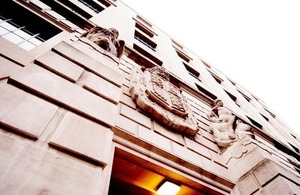 New Green Deal Code outlined

Green Deal advice line to be set up
Independent body formally appointed to ensure Green Deal assessors and installers meet robust new standards
Climate Change Minister Greg Barker has set out plans to ensure the Green Deal won't rip off consumers.
The Green Deal is the government's flagship energy saving plan to transform the country's homes to make them warmer and cheaper to run. From next year, people will be able to access up to £10,000 upfront to pay for energy efficiency work, repaying the costs through savings on energy bills. Similar support will be available through the Green Deal for businesses and there will be extra help for vulnerable people or those living in homes which need more work than Green Deal finance alone will stretch to.
The legal framework is currently progressing through Parliament under the Energy Bill and will be discussed at Committee stage in the House of Commons next week.
Greg Barker said:
"The Green Deal will be the biggest home improvement programme since the Second World War shifting our outdated draughty homes from the past into the future, so it's vital people can trust it. I have heard too many cases of shoddy workmanship or dodgy technology from Government schemes in the past so from day one there will be strict rules about standards, information will be readily available and there will be a proper route for complaints.
"We've already started putting in place the foundations for this and I am pleased the United Kingdom Accreditation Service has been formally appointed to ensure that installers and assessors will meet the necessary standards when the Green Deal starts next year."
In this new document published today, DECC has set out its plans for consumer protection and redress.
The document includes:
Plans to set up a new Green Deal Code - to protect customers at every stage of the Green Deal from initial assessment to installation.
Plans to set up a new Green Deal advice line - this will provide impartial advice and referral to accredited Green Deal assessors, installers and providers as well as a route for any complaints.
The formal appointment of the United Kingdom Accreditation Service (UKAS) - which will ensure assessors and installers adhere to robust standards in order to participate in the Green Deal.
A further two documents have been published today
Helping vulnerable people and hard to treat homes under the Green Deal
This gives further information on the scheme's twin objectives - how it will help the most vulnerable and how it will help deliver major measures, such as solid wall insulation, in homes which need more work than Green Deal finance alone can stretch to.
Eligible measures under the Green Deal
This document outlines the framework for determining whether a measure or package of measures are likely to be financed under the Green Deal. This sets out the process for determining which measures are suitable and eligible for a particular property under the Green Deal.
---
Notes for editors
The United Kingdom Accreditation Service (UKAS) is the sole national body recognised by government to assess evaluating organisations to international standards. It will accredit certification bodies to ensure the competence of assessors and installers to new Green Deal standards. UKAS operates under a Memorandum of Understanding (MoU) with the Department for Business, Innovation and Skills (BIS), and is a non-profit-distributing company limited by guarantee. UKAS accreditation involves assessment and verification (against international standards) of certification, inspection, testing and calibration activities. UKAS employs over 300 assessors and technical experts, and has over 40 years' experience. For further information about UKAS visit: www.ukas.com .To reach the UKAS Press Office please call 0207 689 5155 or email ukas@clear-group.co.uk
---
Audrey Gallacher, head of energy at Consumer Focus, said:
"Consumers need to have confidence in the Green Deal if it is to work.
"So it is good news that the Government has responded to our challenges on the need for greater consumer protections. Particularly welcome moves are the introduction of an independent advice line and more robust complaints handling and redress measures.
"This should not only help consumers make informed decisions on products and services, but mean support is there if things go wrong. The Green Deal will be sold through a spread of providers from energy companies to DIY chains.
"It would be so easy for the Green Deal to be undermined by bad selling, poor service and low quality.Government and industry need to focus on winning the trust and confidence of consumers by ensuring good standards of advice, support and consumer protections whoever supplies the services."
Richard Lloyd, executive director of Which?, said:
"We've said from the start that consumers need to be at the centre of the Green Deal, so it's great that the Climate Change Minister has announced measures to protect them.
"Our latest research into cavity wall insulation uncovered inadequate inspections and poor advice. For this scheme to be a success, Green Deal assessors need to be held to the highest standards. £10,000 represents a major investment for most people, so the Government must ensure that the financing of the scheme is fair and good value for customers."
Published 2 June 2011