News story
Great Expectations – Parole in 2016 and Beyond
Nick Hardwick, Parole Board Chairman and Martin Jones, Parole Board Chief Executive will be speaking at the second "Great Expectations" event.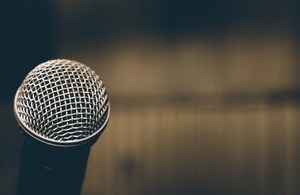 Great Expectations – Parole in 2016 and Beyond is a two-part discussion event which is taking stock of the current parole system and exploring what the future might look like.
The first part took place in London in July. This follow-up will be in Manchester on 30 November at Garden Court North Chambers. The event is a collaboration between SL5 Ltd, the Association of Prison Lawyers and Garden Court North.
Places are limited. For further information and to book follow the link below:
https://www.eventbrite.co.uk/e/great-expectations-parole-in-2016-and-beyond-manchester-tickets-28221447108
Published 3 November 2016