News story
Government will reject 'full fiscal shambles' amendment
As Scotland Bill begins committee stage, Scottish Secretary says Government will reject amendment 'that is not good for Scotland'.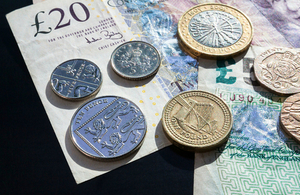 The Scottish Secretary David Mundell has made it clear the Government will not accept an amendment to the Scotland Bill on full fiscal autonomy when it is debated in the House of Commons today (Monday).
Mr Mundell said the proposed change would be 'a full fiscal shambles that would cost every family in Scotland around £5000'.
The first day of the Committee stage of the Bill begins today (Monday) on the floor of the House of Commons when MPs will scrutinise the legislation line by line.
The Scotland Bill will bring into law the new powers agreed by the all-party Smith Commission and make the Scottish Parliament one of the most powerful devolved parliaments in the world. The Scotland Bill was introduced on the first Parliamentary day after the General Election and is now the first Bill to reach the Committee Stage.
Speaking ahead of the committee stage, Mr Mundell said:
The Prime Minister has made it clear that the Government will carefully consider any changes to the Bill that are sensible. An amendment that kills off the Barnett formula and ends the sharing of resources across the UK is about as far away from sensible as one can get. It would be a full fiscal shambles that would cost every family in Scotland around £5000.

The Government will not accept amendments that are not good for Scotland. The Institute of Fiscal Studies has estimated that fiscal autonomy would mean Scotland having almost £10 billion less to spend by the last year of this Parliament. That is not good for Scotland. That is why the Government will stand up for Scotland and resist the amendment.
Published 15 June 2015