Government and energy suppliers reach agreement to help consumers get best deal
11 April 2012 The Deputy Prime Minister, Nick Clegg, has announced how the Government and energy suppliers will put people in control of their…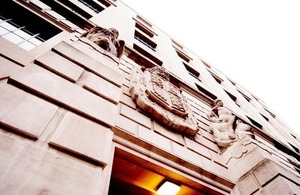 11 April 2012
The Deputy Prime Minister, Nick Clegg, has announced how the Government and energy suppliers will put people in control of their energy bills by making sure that they can easily find and get the best deal for them.
The initiative will complement other proposals that Ofgem is progressing to protect consumers - and help build consumer trust in energy markets.
In the meantime, to help consumers, all major energy suppliers have today committed to a number of actions to ensure household energy consumers get the best deal. These are:
on request, the supplier will help a customer identify, and then provide, the best available tariff to suit their needs at that moment in time and based on the information provided
the supplier will write to the customer to help them identify what the new best tariff options for them are and how to get them when a fixed term contract is coming to the end of its term. (by Autumn 2012)
suppliers will provide an annual communication to all customers helping them to identify what the best tariff options are for them and how to get them. This may be part of routine communications with the consumer. (by Autumn 2012)
suppliers will provide a second communication each year for most vulnerable customers assisted by the Warm Home Discount helping them on to the best tariff for them. (by Autumn 2012)
support for a second and larger Big Energy Week 2, to be co-ordinated by Citizens Advice, to support outreach events in communities to connect consumers, particularly the vulnerable, with sources of help with their bills. This will build on January's Big Energy Week. (for Autumn/ Winter 2012).
with Government, suppliers will investigate the possibility of putting Quick Response (QR) codes on energy bills/annual statements to facilitate switching through mobile phones - by Spring 2013.
suppliers will pass across historic consumption data to a customer's new supplier when they switch, as permitted by existing industry data flows.
suppliers will provide a second communication each year for the Warm Home Discount Scheme Broader Group customers (who receive a discount by law from their suppliers when meeting the suppliers own criteria as approved by Ofgem e.g. including those on a low income with a disability, long term illness or with young children) and appropriate Warm Home Discount Scheme legacy customers (currently receiving social or discounted tariffs). This will be a total of around one million customers a year
In addition, all major energy suppliers confirmed their support for collective purchasing arrangements and committed to respond to requests to participate in such schemes within a reasonable timeframe. They also reaffirmed their commitment to simplify tariffs.
The Deputy Prime Minister also outlined in his speech how at least half of the Government's home energy efficiency programme would be targeted at the helping the poorest under the Energy Company Obligation (ECO).
More information
Published 11 April 2012