World news story
Ghana Persons with Disability Act
Persons with Disabilities Gather with Government Stakeholders to Discuss Amending Ghana Persons with Disability Act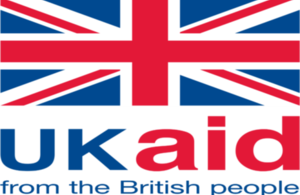 Persons with Disabilities Gather with Government Stakeholders to Discuss Amending Ghana Persons with Disability Act Government stakeholders, together with representatives from the Ghana Federation for the Disabled (GFD) and 25 other disabled persons organizations (DPOs), the Disability Rights Fund (DRF), and the Business Sector Advocacy Challenge Fund (BUSAC), are meeting in Accra August 19th to consider amendments to the Ghana Persons with Disability Act of 2006 (or Act 715) which would help domesticate the rights outlined in the UN Convention on the Rights of Persons with Disabilities (CRPD).
In 2012, Ghana became the 119th country in the world to ratify the CRPD and its Optional Protocol. "[Ratification was] an important first step to ensuring that the 5 million Ghanaians with disabilities will be treated as equal citizens, with equal rights," said DRF Program Officer for Africa (Ghana & Uganda), Medi Ssengooba, in a 2012 interview with Human Rights Watch. "Ghana now needs to adapt its laws and practices to allow the promises of the convention to become reality for people with disabilities." According to Human Rights Watch, 20% of the total population in Ghana has a disability. With financial and technical support from DRF and its sister organization, the Disability Rights Advocacy Fund (DRAF), and BUSAC, GFD, its coalition partners - MindFreedom Ghana (MFG) and Law and Development Associates (LADA) – and the broader Ghana disability community, have worked hard on developing an amendment Bill to better protect, promote and fulfill the rights of persons with disabilities. "This is an exciting event," says DRF Founding Executive Director, Diana Samarasan. "DPOs, led by the coalition headed by Ghana Federation of the Disabled, and Ghana government stakeholders should be commended for coming together to determine ways in which the spirit and principles of the CRPD can be domesticated in Ghana." DRF is certain that the meetings on August 19th will establish important groundwork towards an amended Act that improves rights implementation for all persons with disabilities in Ghana and upholds the democratic process for persons with disabilities. DRF appreciates the efforts the coalition headed by GFD has made to lead consultations with the wider disability movement on the amendment Bill and looks forward to continued partnership in supporting efforts towards full realization of the CRPD in Ghana.
DRF and DRAF are supported by donors, including the Australian government's Department of Foreign Affairs and Trade (DFAT), the American Jewish World Service, the Leir Charitable Foundations, the Open Society Foundations, and the United Kingdom's Department for International Development (DFID). For more information, please visit our websites at www.disabilityrightsfund.org and www.drafund.org.
Published 21 August 2015