News story
Further action taken at Peterborough and Stamford over its A&E services
Monitor is taking further action to improve A&E services for patients at Peterborough and Stamford NHS Foundation Trust.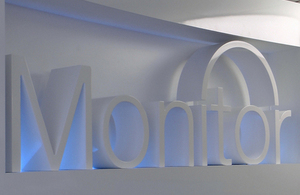 The health regulator has appointed Sue Lewis as Oversight Director at the trust. Sue is a nurse and former chief operating officer with over 34 years NHS experience.
Sue is employed by Monitor, but will be based at the trust in a part-time capacity. She will work alongside the trust's new leadership, providing expertise and support while also holding it to account to ensure the necessary improvements are being made.
Monitor has acted after the trust consistently failed to meet the national target of seeing 95% of A&E patients within 4 hours.
The trust and Monitor have agreed legally binding undertakings under which the trust must take action to improve its A&E services on a sustainable basis. This includes the creation and implementation of a more focused credible plan for A&E services.
Monitor is also working alongside the trust with national and local partners to identify how further improvements can be made.
The trust has been subject to enforcement action by Monitor since April 2013.
David Dean, Senior Enforcement Director at Monitor, said:
This extra support will help ensure Peterborough and Stamford makes necessary improvements so that patients can receive quality care in a timely manner.

We want the trust to demonstrate that it understands and can overcome the issues it faces.

Monitor will continue to look closely at the trust's progress and will take further action if necessary.
Published 8 December 2014