Forth Bridge bid for World Heritage Status "good for Scotland" say Moore
The Forth Bridge is one of two new sites recommended to go forward as the UK's next World Heritage nominations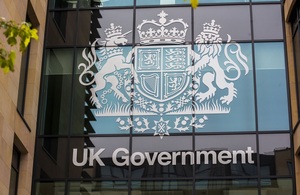 The news today (Monday  28 May) that the Forth Bridge is one of two new sites recommended to go forward as the UK's next World Heritage nominations has been welcomed by the Secretary of State for Scotland.
The Forth Bridge can now prepare a nomination for 2014. The Gorham's Cave Complex in Gibraltar will go forward in 2015.
The Secretary of State for Scotland Michael Moore said:
"The Forth Bridge is an iconic symbol of Scotland which is instantly recognised the world over and is a huge feat of Scottish engineering skill. It was nominated for UNESCO World Heritage Status by the UK Government last year and the fact it has topped the list and can now take its bid forward is good news for Scotland."
Earlier this year the UK submitted to UNESCO a Tentative List of 11 sites that could be future World Heritage nominations. Those sites which felt ready to go forward straight away were invited to submit a Technical Evaluation, which was assessed by an independent Expert Group. Four sites came forward and the Expert Group recommended the Forth Bridge and Gorham's Cave Complex should go first and second.
Once the sites' nominations have been submitted, they will undergo a demanding 18 month process of scrutiny and evaluation by UNESCO and its advisory body, the International Council on Monuments and Sites. UNESCO's World Heritage Committee is expected to take the final decision on the Forth Bridge in June 2015 and on Gorham's Cave Complex in 2016.
The UK currently has 28 World Heritage sites, spread across all four nations of the UK, and a number of UK Overseas Territories. More information can be found here: http://www.culture.gov.uk/what_we_do/historic_environment/4168.aspx
The UK's current Tentative List of future world heritage nominations was announced in March 2011 and formally submitted to UNESCO in January 2012. It can be found here:  http://whc.unesco.org/en/tentativelists/state=gb
 
Published 28 May 2012