Press release
Formal consultation and a call for evidence: The Housing Benefit (Habitual Residence) Amendment Regulations 2014
Consultation on The Housing Benefit (Habitual Residence) Amendment Regulations 2014.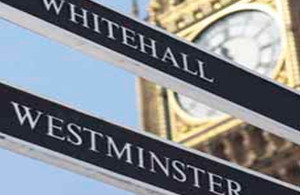 The Housing Benefit (Habitual Residence) Amendment Regulations 2014, which had been made on 5 March and laid in Parliament using urgency procedures were presented to the Committee for scrutiny on 2 April. As part of our consideration of them, we have decided to consult on the regulations as we consider it will be beneficial to gather information about the potential impacts on particular groups and geographical areas, and to identify any potential unintended consequences that may have been introduced by this legislation.
The regulations, which came into effect on 1 April, have removed access to Housing Benefit for European Economic Area (EEA) jobseekers who are entitled to income-based Jobseeker's Allowance. The Committee is particularly keen to hear from a broad range of organisations and individuals who have informed views and evidence relating to the following issues:
what impact will the legislation have on new EEA migrants to the UK, or for existing EEA migrants who lose their employment and who do not have the status of a retained worker?
what impact will the removal of Housing Benefit have on the likelihood of EEA migrants coming to the UK as jobseekers?
is there any evidence that EEA migrants experience particular difficulties in establishing whether or not they have retained worker status for benefit purposes? – if so, what are the key issues and will the position change as a consequence of this legislation?
local authorities are statutorily obliged to make help available under the Children Act 1989 and the National Assistance Act 1948 – how do you think the new regulations will affect the extent to which local authorities are currently required to make such an intervention, and the associated costs of doing so?
the Impact Assessment notes that 92% of those potentially affected by the policy are renting in the private rental sector and that a third of those potentially affected live in London – what are the potential consequences (in terms of impacts, costs and behaviours) of this from the perspectives of the individuals, local authorities and private landlords?
This legislative change was part of a wider package of measures affecting EEA migrants announced by the Prime Minister in the Financial Times on 26 November 2013, with further detail provided by the Home Secretary and the Secretary of State for Work and Pensions in the Daily Mail on 19 January 2014. While our report will be limited to the Housing Benefit (Habitual Residence) Amendment Regulations 2014, we would be keen to understand the degree to which any of the changes introduced by this legislation are impacted by the other measures included in that package.
Read the:
The minutes from the Committee's meetings on [30 January] and [5 March] may also be of interest.
Responses are needed by 30 May 2014 and should be sent to:
The Committee Secretary
Social Security Advisory Committee
5th Floor Caxton House
Tothill Street
London
SW1H 9NA

Alternatively they can be emailed to ssac@dwp.gsi.gov.uk
More information
Social Security Administration Act section 173(1)(a)
Excluded from this measure are:
UK nationals (and nationals from the Common Travel Area, such as Eire
EEA jobseekers with retained worker status
EEA workers/self employed
those with an entitlement to income-based Jobseeker's Allowance and Housing Benefit as at 31 March 2014 (until their Jobseeker's Allowance or Housing Benefit entitlement ceases
Contact SSAC
Social Security Advisory Committee
5th Floor Caxton House
Tothill Street
London
SW1H 9NA
Published 7 April 2014