News story
First wave test bed sites announced
Global innovators and health leaders are joining forces to modernise health care.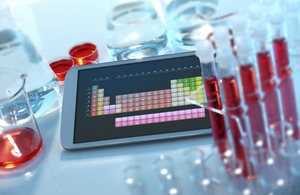 NHS England today (22 January 2016) unveiled the chosen sites for the first wave of 'test beds' - collaborations between the NHS and innovators, which aim to harness technology to address some of the most complex issues facing patients and the health service.
Successful innovations will then be available for other parts of the country to adopt and adapt to the particular needs of their local populations. The sites will be spread across England, and will include the West of England, Surrey, Sheffield and Birmingham.
A joint programme between NHS England, the Office for Life Sciences, the Department of Health and the Department for Culture, Media and Sport, NHS test beds will bring together local health bodies including Clinical Commissioning Groups (CCGs), hospital trusts, primary and community care providers with a wide range of innovators from home and abroad.
Each test bed will use a different combination of innovations, from both large and small organisations, to address a locally-identified clinical challenge. The changes made will be evaluated rigorously with the aim of providing evidence, which will give more areas the confidence to adopt the innovations over the coming years.
Test beds have been developing their proposals over the last 9 months with support from the 15 Academic Health Science Networks (AHSNs).
The successful projects were chosen on their ability to address local clinical challenges through innovation, at a large scale, and on the strength and commitment of their local leadership to be able to change established ways of working. They were also required to demonstrate their ability to evaluate and collect evidence of the improvements made for patients, which can then be used to support the spread of successful innovations to other areas.
Published 22 January 2016