World news story
First ever UK Chamber of Commerce launched in Ghana
The UK-Ghana Chamber of Commerce is an organisation dedicated to forging professional relationships between UK and Ghana, where building networks and increasing bilateral trade amongst businesses is paramount.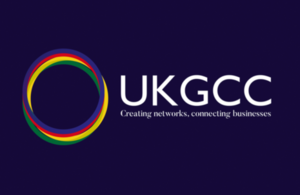 The UK-Ghana Chamber of Commerce (UKGCC) will be launched on the 1 September by the British High Commissioner, Jon Benjamin.
The role of the Chamber is to promote, foster, and represent UK business interests in Ghana – directly helping UK companies identify market opportunities and providing them with a first point of call when looking to do business/trade in Ghana.
The UKGCC will also support Ghanaian companies looking to export into the UK or simply looking for British businesses to partner with. Ghanaian companies looking to invest in the UK will be able to use the UKGCC's resources to help achieve their goals.
Adam Afriyie MP, UK Trade Envoy to Ghana said:
Ghana and the UK have a long history of friendship and trade, and our shared values make us natural partners in the global market place.

I know the challenges that business owners face and I believe that UK and Ghana companies, working together, are well placed to face the challenges of trading in the 21st century – whether it's Ghanaian agro-business exporting value-added products to the UK market or UK engineering firms helping to build the future power grid in Ghana.

As the UK Prime Minister's Trade Envoy to Ghana I am delighted to support the launch of the UK-Ghana Chamber of Commerce. This new organisation will provide a big boost to our existing bilateral trade links and ensure that UK-Ghana trade continues to be successful, innovative, and dynamic.
Jon Benjamin, British High Commissioner to Ghana, said:
I am hopeful that the launch of the Chamber will help increase bilateral trade between our two countries. Free and open trade is essential for economic growth and prosperity, and both Ghana and the UK stand to benefit immensely from increased bilateral trade. I would encourage all British companies in Ghana and Ghanaian companies looking to do business with the UK to join the Chamber.
Tony Burkson, CEO of UKGCC, said:
Setting up the UK-Ghana Chamber of Commerce has been very fulfilling and yet challenging at times; the team at the UKGCC are very excited about the services we will be delivering for both British and Ghanaian companies. Our goal is be the focal point for all trade activities between Ghana and the UK and to act as a commercial bridge between the two countries. Our doors are open to any Ghanaian company looking for ways to export to the UK and also to British companies looking to export to Ghana.
Note to editors
UK-Ghana Chamber of Commerce
Established in 2016, the UK-Ghana Chamber of Commerce (UKGCC) was launched to facilitate and promote the ever increasing need for collaboration between SMEs and large multi-national corporations operating in the UK and Ghana.
The UKGCC provides exceptional support for its members through the sharing of knowledge and ideas whilst hosting various activities designed to build stronger networks that will connect business and create further opportunities.
This is part of the wider Overseas Business Networks initiative (OBNi) – an ongoing partnership between the British Chambers of Commerce, Department for International Trade and the Foreign and Commonwealth Office. The aim is to transform the support available for British SMEs looking to do business in high-growth, hard-to-access global markets. It is also a crucial part of the Prime Minister's drive to double the UK's annual exports to £1 trillion and to increase the number of UK exporters by 100,000 by 2020.
What can the UKGCC offer?
From the very outset, the UKGCC has put itself at the service of its members by interfacing with the business community to ascertain what members desire in a Chamber of Commerce. By virtue of its mandate, the UKGCC is unique, for there is no other organisation with as broad an appeal to UK companies and with so high a calibre as this. Members will benefit from this prestige and will enjoy a range of services, including but not limited to business support, market research and knowledge sharing.
For more information kindly contact:
Mr. Tony Burkson
Tel: 0302123214/0265953301
Website: www.ukgcc.com.gh
Email: info@ukgcc.com.gh
Linkedin: UK-Ghana Chamber of Commerce
Published 27 August 2016