Final countdown begins to full council transparency
Councils have been put on a week's notice to get their books open for public scrutiny, Local Government Secretary Eric Pickles said today, 25…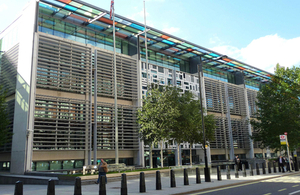 Councils have been put on a week's notice to get their books open for public scrutiny, Local Government Secretary Eric Pickles said today, 25 January 2011.
Last June, Mr Pickles set a deadline for councils to become more transparent by publishing all of their spending data over £500 online in accessible formats, at the end of January 2011.
Today the Local Government Secretary is starting the final week countdown for councils to show their residents that they are ready to be open and transparent about how they spend taxpayers' money.
Over 210 councils across the country have put some information online, but this leaves almost 150 still to act. A timeline on the Department's website shows who has put their data online while making it crystal clear which councils are leaving it to the eleventh hour.
A draft code of practice will be published shortly to help councils get on track.
Councils are expected to put details of senior pay, councillor expenses, tenders and contracts, meetings, and frontline service data into the open so that 'armchair auditors' can clearly see the decisions being made on their behalf by the council in due course.
The Department for Communities and Local Government has already set the precedent for councils to follow, regularly publishing all spend data over £500.
Communities Secretary Eric Pickles said:
I've called for every council to become more open and accountable about every aspect of their work, starting with getting all expenditure over £500 online by the end of this month. Transparency can help save money in tough times protecting frontline services, by cutting waste and unnecessary costs.

The final countdown for councils has begun. In the last six months more than half of all councils have got their house in order. Today I'm putting those councils still to open up on one week's notice.

The public have a right to know how their tax pounds are spent, and those yet to deliver are running out of excuses and time before they have to face their electorate - I hope every council chooses to do so openly, transparently and democratically.
Notes to editors
Twitter
Keep up to date with the Department by following us on Twitter (external link).
Media enquiries
Visit our newsroom contacts page for media enquiry contact details.
Published 25 January 2011