Press release
Father and son farmers fined for polluting Somerset watercourse
Slurry and silage effluent leaked from a farm into a watercourse inside a Site of Special Scientific Interest at Stoke St Gregory.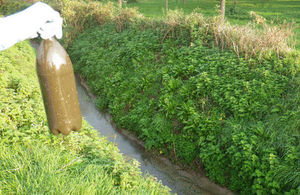 A father and son who run a farm in Somerset admitted polluting a watercourse with silage and slurry effluent. The watercourse enters a Site of Special Scientific Interest (SSSI) a short distance downstream of the farm.
Ben Hembrow of Huntham Farm, in Stoke St Gregory, pleaded guilty to polluting a watercourse and not complying with silage and slurry storage regulations after pollution was traced back to drains on the farm.
His father John, pleaded guilty to breaching a discharge permit because farm effluent was discharging in to a watercourse.
They were ordered to pay £1,150 in fines and £4,500 costs at Taunton Magistrates Court on 1 August.
Ben Hembrow is the majority partner of Huntham Farm and managed the cows. His father John owned and managed the structures.
Silage effluent is an acidic liquid produced by the silage process which is a serious pollutant if it drains into a watercourse. Effluent was leaking into the watercourse from an unauthorised silage clamp and cow shed.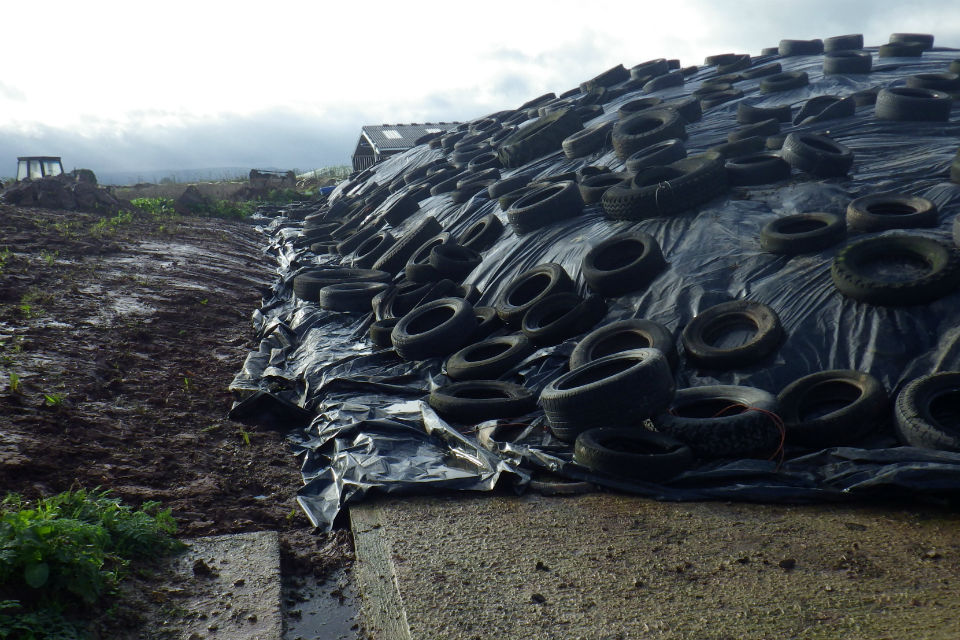 The unauthorised silage clamp had been built on the farm without Environment Agency approval. A perimeter channel which was cracked had been installed along just one side to direct effluent to a collection chamber.
Slurry is a mixture of animal excreta, urine and water. Slurry may also contain quantities of bedding, feed wastes, disinfectants, medication residues, silage and dairy washing waters. Slurry effluent was discharging from a pipe in an earth bank and into a lane before entering the watercourse. The pollution was so bad it spread over 1.5km and triggered alarms in the watercourse.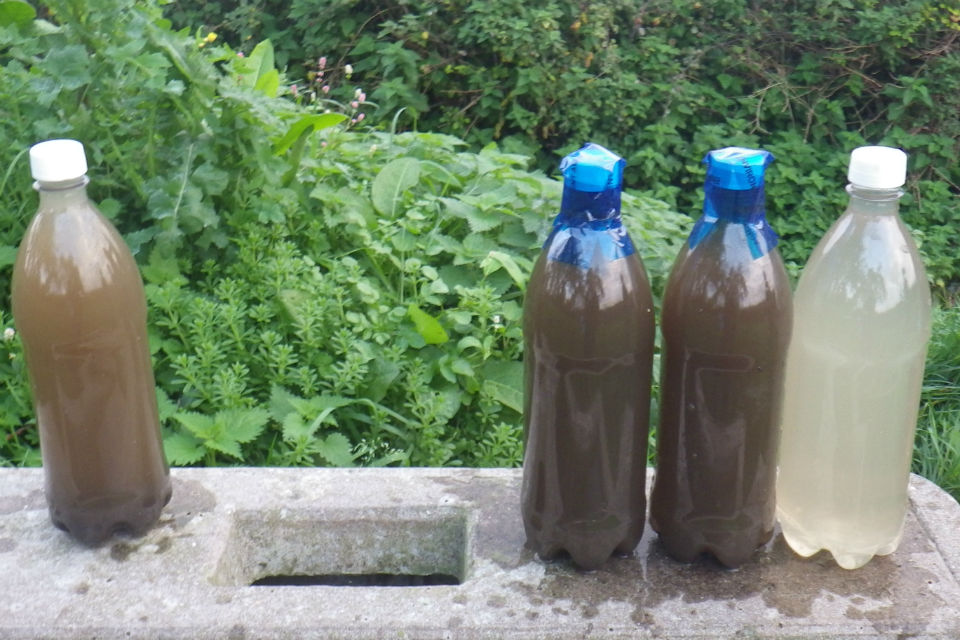 An investigation by the Environment Agency uncovered seriously poor farm management and inadequate infrastructure which had been brought to the defendants' attention 6 months prior to the incident in November last year.
Helen Wintle of the Environment Agency said:
We always prefer to work in partnership with our farmers to achieve compliance through advice and guidance. It's disappointing when the only solution to pollution has to end in prosecution.

If you are concerned about pollution to water or land, contact our 24-hour incident line on 0800 807060.
Notes to editors
Ben Hembrow pleaded guilty to causing an unpermitted water discharge activity, namely the discharge of poisonous, noxious or polluting matter from Huntham Farm, Stoke St Gregory, Somerset into inland fresh waters contrary to Regulations 12(1)(b) and Regulation 38(1)(a) of the Environmental Permitting (England and Wales) Regulations 2010. Fined £410.
Ben Hembrow also pleaded guilty to failing to ensure that silage was made and stored in accordance with Regulation 3(1) contrary to Regulation 10(1) of the Water Resources (Control of Pollution) (Silage, Slurry and agricultural Fuel Oil) (England) Regulations 2010. Fined £410 plus £41 victim surcharge.
John Hembrow pleaded guilty to breaching condition B (I)(II) and B(II) (III) of a Consent to Discharge dated 1 December 1970 in that it permitted a water discharge activity, namely discharged effluent from the land and premises at Huntham Farm, Stoke St Gregory, Taunton into the tributary of the West Sedgemoor Main Drain containing silage liquor and which exceeded the limit of the biological oxygen demand of 200 parts per million not in accordance with its Consent to Discharge contrary to Regulations 12(1)(b) and 38(2) of the Environmental Permitting (England and Wales) Regulations 2010. Fined £330 plus £33 victim surcharge.
Published 4 August 2016