Faster journeys and less hassle for rail passengers in Scotland
Secretary of State welcomes UK Government decision to upgrade intercity trains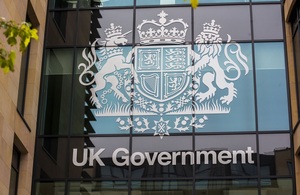 Rail passengers will have a faster journey and will not have to change at Scottish stations for onward journeys to Aberdeen and Inverness as the result of a UK Government announcement on the future of railways today (Tuesday 1 March).
The decision to purchase bi-mode trains - which can run on both electrified lines and using diesel - and resume the Intercity Express Programme was announced by the Transport Secretary in the House of Commons.
A new generation of intercity 125 trains will replace the existing rolling stock and mean journeys to the north of Scotland will not require passengers to swap platforms to change between separate electric and diesel trains to complete their journeys.
The UK Government announced it was taking forward discussions with the preferred bidder Agility Trains with a view to placing a contract for the Intercity Express Programme by the end of 2011.
Any move to purchase the 500 units of rolling stock will have to pass stringent value for money test and compliance with EU obligations. The rail industry will also be consulted on plans for implementing the new stock.
The Intercity Express Programme was launched by the previous administration but later placed on hold as a review of procurement was ordered.
The Secretary of State for Scotland Michael Moore said:
"This is good news for the UK and has a particular significance for Scotland and its railways. The coalition government is making a multi-billion investment in the future of rail by upgrading its rolling stock. It will allow better and faster services as well as continuing through-journeys between London and parts of the rail network which are not electrified. That means journeys in Scotland will remain simple and convenient.
"Cross-Border rail services are essential for Scotland's economy and this is a carefully thought-out and costed plan to modernise our rail network. The aim is to see the first trains running on the West Coast by 2016 and the East Coast by 2018. It will mean more seats and more speed - news rail passengers should and will welcome."