World news story
Farewell Ambassador Millett!
Simon Mustard becomes Chargé d'Affaires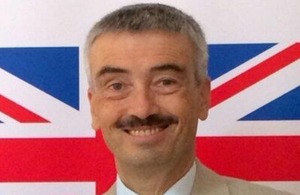 On Saturday 21 February, Ambassador Peter Millett completed his assignment in Jordan. We wish him the very best for his future postings.
We will announce the appointment of our new ambassador shortly.
During the interim period, Deputy Head of Mission, Simon Mustard, will become Chargé d'Affaires.
Published 21 February 2015