World news story
Falkland Islands demining contracts awarded
Next phase of work will focus on at least 23 mined areas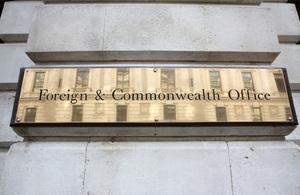 Contracts have been awarded to two companies for the next phase of work to clear minefields laid by Argentina in 1982.
Bactec International has been awarded the Land Release contract which will involve surveying suspected hazardous land and removing any contamination from it while Fenix Insight will deliver the Demining Project Office, providing quality assurance of the demining process and strengthening confidence in the quality of clearance.
Over the two years of the project, a minimum of 23 mined areas will be cleared, as well as one further area of suspect land. This will reduce the number of remaining mined areas in the Falkland Islands from 108 to a maximum of 85 and will represent a significant step towards meeting the United Kingdom's obligations under the Anti-Personnel Mine Ban Convention as well as improving the environment and safety of the Falkland Islands.
Published 28 October 2014