News story
Facebook grooming case
The Court of Appeal found that the 6 ½ yr sentence given to facebook groomer Husaini Master was unduly lenient and raised it to 9 yrs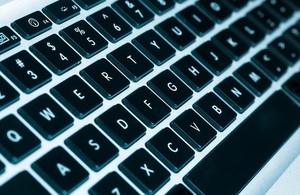 The Court of Appeal has today found that the six and half year sentence given to Husaini Master for sexual offences was unduly lenient and raised it to nine years.
The Solicitor General, Oliver Heald QC MP, who referred the case to the Court of Appeal, welcomed the ruling saying:
Husaini Master groomed two young women through Facebook, he took them to hotel rooms and having plied them with alcohol and drugged them, he sexually assaulted them whilst they were unconscious, vulnerable and defenceless.
A further aggravating factor was the use of his mobile telephone to film and photograph the offending.
He then pleaded not guilty to his crimes, and put his victims through the ordeal of giving evidence in court, causing them further distress
I am very reassured that the Court of Appeal has found that a sentence of six and half years was unduly lenient, and replaced it with one of nine years.
Published 17 September 2013
Last updated 24 September 2013
+ show all updates
New image
First published.