World news story
Expression of interest for project implementation in Macedonia
British Embassy Skopje expresses interest for implementation of project Building Accountability through Citizen Engagement in Macedonia.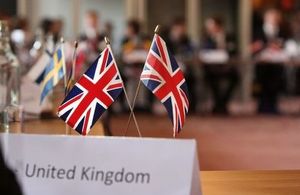 We invite civil society organisations to express interest in implementation of project which would design and manage a re-granting scheme aimed at increasing public knowledge and scrutiny over performance of public institutions and implementation of civic actions addressing or promoting community values related to Rule of Law, Good Governance and Social Cohesion.
Civil society organisations with at least 5 years of relevant experience of working in Macedonia are encouraged to submit proposals.
More information about the Project is outlined in the attached Terms of Reference (MS Word Document, 71.5KB)
Published 23 May 2016