World news story
European Parliament elections
The European Parliament elections in the Czech Republic will be held on 23 May and 24 May 2014.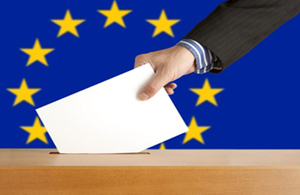 Are you interested in voting in the upcoming European Parliament elections?
On 23 May 2014 (Friday), polling station will open from 14.00 to 22:00, on 24 May 2014 (Saturday) from 08:00 to 14:00.
The right to vote in elections to the European Parliament in the Czech Republic have besides Citizens of the Czech Republic also citizens of other EU Member states who are 18 years old.
For further information please consult the Act 62/2003 on Elections to the European Parliament and Amendments to Certain Acts. Special website about Election 2014 in all EU languages.
Published 15 April 2014