News story
EU Nationals and student finance in NI
Information relating to EU Nationals and student finance in NI for the 2020/21 academic year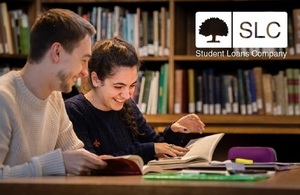 EU students part way through their higher education courses, or starting in the 2020/21 academic year, will have guaranteed 'home fee' status for the duration of their courses in Northern Ireland (for eligible full-time undergraduate students in academic year 2020/21 this means their tuition fee charges will be up to £4,395).
EU nationals who are already in receipt of student loans from Student Finance Northern Ireland, and EU students applying for university places in NI in the 2020/21 academic year will continue to have access to student loans and certain grants, irrespective of a 'deal' or 'no deal' Exit from the EU.
This applies to all student finance from Student Finance NI for students in Northern Ireland for which EU nationals are eligible. This includes certain grants and loans to cover tuition fees (for those resident in the EEA for three years), loans and grants for maintenance (limited to those resident in the UK for at least three years), and some other grants and allowances.
Student Finance NI will assess these applications against existing eligibility criteria, and will provide loans and/or grants in the normal way. EU nationals, or their family members, who are assessed as eligible to receive grants and/ or loans will be eligible for the duration of their study on that course.
Students should consult their university's student finance office, the Student Finance NI website or NI Direct, for information about the support available.
Published 4 June 2019