Eric Pickles announces new measures to stop 'lobbying on the rates'
Communities Secretary Eric Pickles has announced plans to increase transparency and stop the practice of local authorities hiring lobbyists.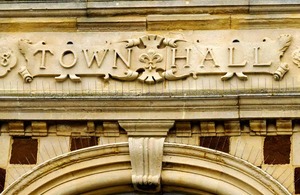 A consultation will be launched to update the Local Authority Publicity Code, which guards against campaigning with public funds. It will include stronger guidance to stop tax payer money from being spent on private lobbying contractors to persuade the public or Government to take a particular view on specific policies.
Mr Pickles has already instructed all his department's quangos, including Ordnance Survey and the Tenants Services Authority, to cancel their contracts with lobbying firms. The Audit Commission's lobbying contract ended in February 2010.
Ministers believe that using taxpayers' funds on local government campaigns or to lobby government wastes public money as it gets used beyond the local area; public policy is weakened when conducted by private lobbying firms. They are private organisations not subject to Freedom of Information or transparency rules. The government will continue to conduct business with local government through existing direct channels.
Eric Pickles, Secretary of State for Communities and Local Government, said:
"Taxpayer-funded lobbying and propaganda on the rates weakens our democracy. So-called town hall newspapers are already closing down scrutiny from independent local papers. Now lobbyists are being used to sidestep transparency laws and shadowy figures are peddling more regulation and special favours.
"Local activism and localism don't need lobbyists. If local politicians want to change the way government operates, their council should send a letter or pick up the phone. Councillors can campaign for change at a personal or party political level, rather than throwing away other people's council tax on the corrosive and wasteful practice of government lobbying government. Tough new rules will lower the cost of politics and increase transparency."
Published 5 August 2010