World news story
English language and skills high on Trade Envoy's agenda
UK Trade Envoy Lord David Puttnam's programme in Laos focussed on possibilities in the education sector.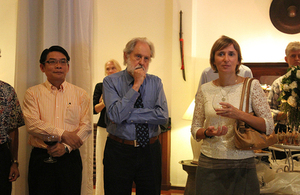 Lord David Puttnam, the UK Prime Minister's Trade Envoy for Vietnam, Laos and Cambodia, who is a retired world-class film producer, stressed the importance of cooperation in the education sector while in Vientiane last weekend. The first engagement in his busy schedule was the participation in a masterclass for Lao filmmakers, where the Oscar-winning producer shared his expertise about conceptualising, marketing and production with Lao filmmakers.
Addressing guests at a reception for UK business and alumni of UK universities, Lord Puttnam stressed the linkages between high-quality education and success in a globalised market as well as the importance of collaboration to achieve goals. Guests ranged from the British Embassy's UK Alumni network, British business people and government officials.
Lord Puttnam then had a meeting with Mme Sengdeuane Lachanthaboune, Vice Minister for Education and Sports, who accompanied him on a site visit to the Research Institute for Education and Sports (RIES). The guests of honour witnessed the handover of primary school English materials developed by RIES using British Embassy project funding. Mme Sengdeuane also joined Lord Puttnam at a dinner with key government contacts.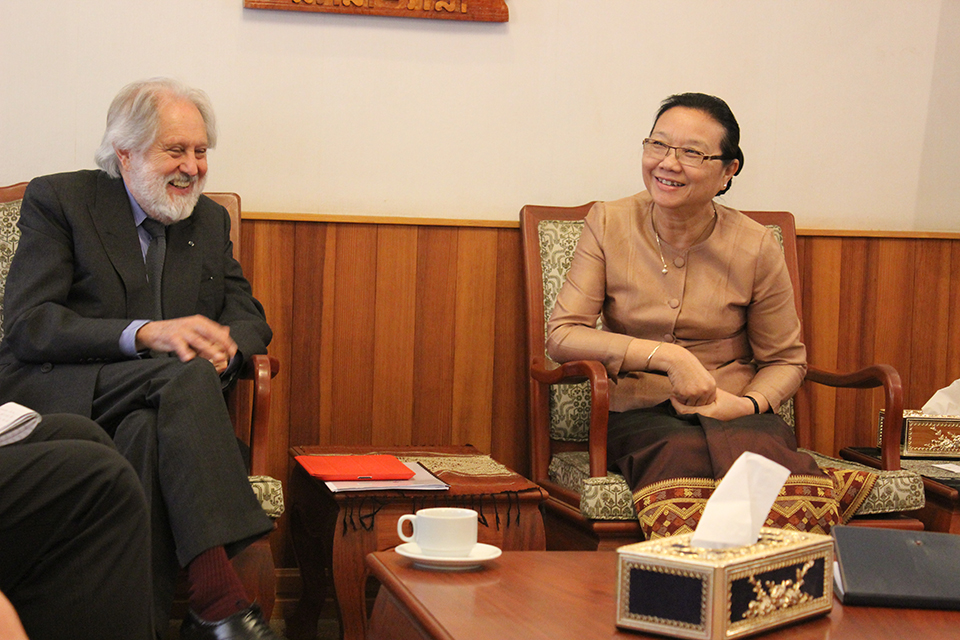 Since reopening in late 2012, the British Embassy is actively pursuing increased education and English language co-operation between the UK and Laos. Earlier this year the UK's Wolverhampton University became the first British university to sign a formal co-operation agreement with the National University of Laos on delivering a sustainable forestry management training. The Embassy also supports Aston University's efforts in trying to link Laos into its joint venture with the University of Danang, Vietnam. Through cooperating with the British Council, the Embassy is active in promoting high-quality English language training for Laos. The Embassy's flourishing relationship with the Lao Ministry of Education is supported with Lord Puttnam's visit.
Lord Puttnam was accompanied on his visit by representatives of the British Council and Cambridge Education.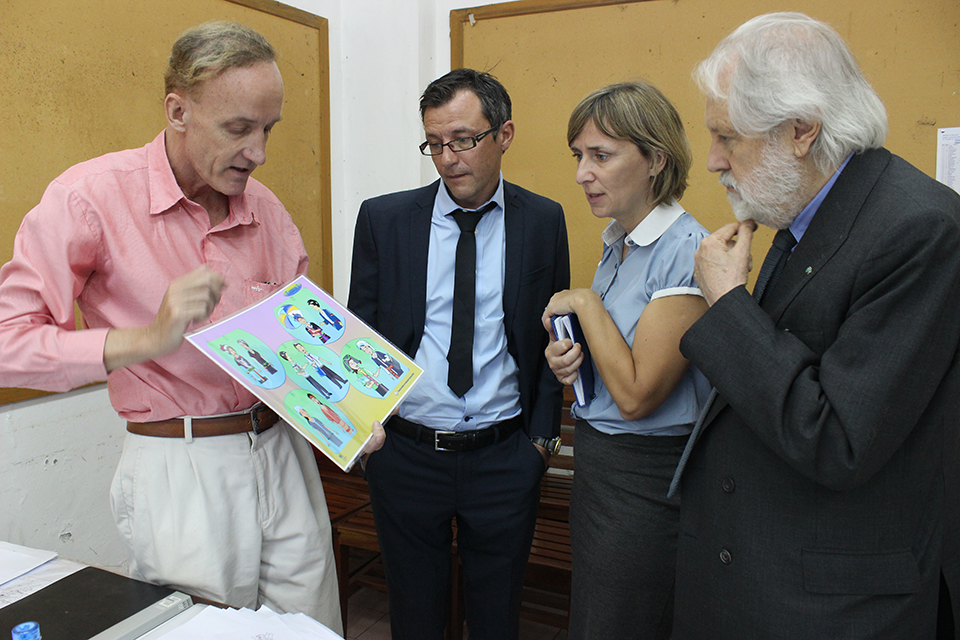 Published 3 March 2014