News story
Edward Davey's response to the British Gas energy tariff announcement
Edward Davey, Secretary of State for Energy, responds to the announcement by British Gas that the company is to raise its household energy tariffs.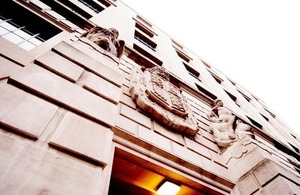 Energy Secretary Edward Davey said:
"This is extremely disappointing news for British Gas's customers, and the company will need to justify this decision openly and transparently.
"The competition we've introduced to the energy market means people have a choice. They can look for the best deal available; including from smaller suppliers, with the confidence that switching will make an immediate difference to their bills and force the Big 6 to compete on price.
"I recently wrote to energy companies asking them to publish their costs of delivering the Energy Company Obligation. Today's announcement shows why that's necessary, because British Gas's ECO numbers just don't add up when you look at what other energy companies are saying about their costs."
Published 17 October 2013