News story
Edward Davey statement on the SSE price increase
The Secretary of State has commented on the energy bill price increase by SSE.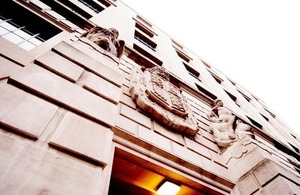 Edward Davey, Energy and Climate Change Secretary, said:
"This is clearly unwelcome news for customers of SSE. People should take the opportunity now to make sure they are on the best deal available to them.
"Half of an average energy bill is made up of the wholesale cost of energy. This far outweighs the proportion of a bill that goes to help vulnerable households with their bills and to cut energy waste, and to encourage investment in the new low-carbon energy generation we need to keep the lights on. SSE's own figures show that wholesale price rises have contributed more than policy costs to this price increase, as a share of the bill.
"We've already taken action to help consumers this winter. Two million households will get as much as £135 off their bills under the Warm Home Discount. 230,000 homes will be warmer this year by getting energy efficiency measures installed under the element of the Energy Company Obligation. We're also changing energy bills by cutting the number of tariffs, making bills simpler and clearer, and getting people off poor-value dead tariffs and on to the best deal for them."
Published 10 October 2013