East London pupils outline their Olympic legacy plans for Stratford City
Young people from 3 schools in East London have met with Bob Neill to share their views on the future regeneration of Stratford City and the Olympic park.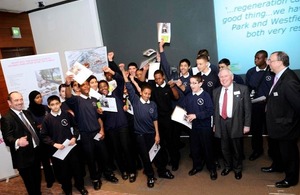 Mr Neill met with over 350 students aged 14 to 16, from 3 local schools in Waltham Forest, Tower Hamlets and Hackney who believe they have the ideas and skills to become regeneration ambassadors for their area.
The competition event was part of the 'Make it our Future' project, an Olympic Legacy youth project which aims to harness the energy and ideas of young people to leave a lasting legacy for their community. Students look at community, regeneration and local democracy to enable them to develop ideas for how the Olympic park could be used to benefit the community.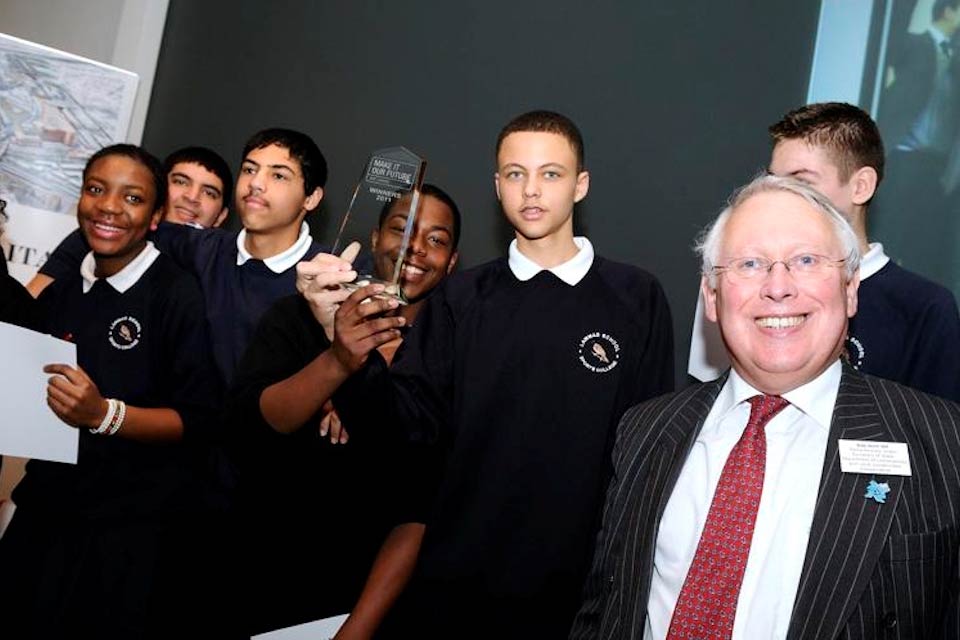 Mr Neill chaired the judging panel with each class of students presenting their aspirations and business plans for regenerating the area. United from Lammas Sports and Technology College, Waltham Forest came top of the schools, winning the competition. The judges felt their idea of a 2 day community festival celebrating cultures stood out from the other teams. The student ambassadors now have the task of sharing their findings with siblings, friends and the community.
Communities Minister Bob Neill said:
"It has been a really great opportunity to see the excitement and enthusiasm of young people in East London to get involved in the Olympics, not just as a sporting event but as a regeneration project and a legacy for prosperity and growth.
"The ideas and appetite of the young people here to have their voices heard and be engaged in the regeneration of their area just goes to show how much people can bring to the development of their communities when given the opportunity.
"It's local people who know their area best, not Whitehall, and it is their input that will transform paper plans, plots of land and piles of bricks into vibrant communities which people want to be part of."
The event was organised by Citizenship Foundation, in partnership with Olympic Park Legacy Company and Westfield Stratford City, who look to encourage young people to discover more about potential regeneration in their neighbourhood and engage with the plans for the future of Stratford City.
More photographs of the event are available from the DCLG Flickr channel
(Photographs courtesy of the Olympic Park Legacy Company).
Published 21 February 2011