DCMS response to public enquiries.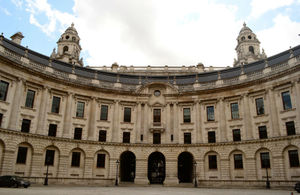 If you have a strong opinion about an issue relating to our policies which you'd like to raise you can register it as an e-petition at http://epetitions.direct.gov.uk/
E-petitions are an easy way for you to influence government policy in the UK. You can create an e-petition about anything that the government is responsible for and if it gets at least 100,000 signatures, it will be eligible for debate in the House of Commons.
All e-petitions will be accepted and published on the e-petition website, providing they meet the criteria.
Before creating an e-petition, it's worth checking which e-petitions already exist . You can also check by department.
E-petition guidelines
The information in an e-petition must be submitted in good faith. We reserve the right to reject:
Confidential, libelous, false or defamatory statements
Offensive, joke or nonsense e-petitions
Matters which are not the responsibility of HM Government
Matters relating to honours and appointments
If the petition is a duplicate of one already held
No personal details will be published on the e- petition site. This information will not be used for any purpose other than in relation to the e-petition.
Published 23 August 2011