News story
Dram fine export figures
Scottish Secretary welcomes export increase for Scotch.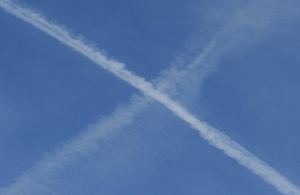 1.3 billion bottles of Scotch Whisky were sold across the globe last year according to figures released today by the Scotch Whisky Association.
Exports increased by 3% and in value terms Scotch Whisky exports stood at £4.3bn in 2013 accounting for around 85% of Scottish total food and drink exports.
Scottish Secretary Alistair Carmichael said:
These figures show that Scotch Whisky continues to excel on a world stage. It is one of our country's finest exporting success stories and a benchmark of what can be achieved by combining Scottish excellence with UK influence.

The Scotch Whisky Association says that the industry needs strong political support, influence within the corridors of power in Brussels and an effective global diplomatic network. Scotland as part of the UK delivers for the Scotch Whisky industry both at home and abroad.

As part of the Budget we froze the duty on whisky and scrapped the alcohol escalator, in Europe we exert our influence as a large member state to put the interests of Scotch Whisky at the heart of free trade agreement negotiations. Across the globe challenges remain, and with our extensive, diplomatic, trade and consular network, we will continue to support Scotch whisky exports, working hard to break down trade barriers and defend it against counterfeits. The recent launch of our Spirit Drinks Verification Scheme reflects this.

With large investment programmes underway and plans for new distilleries continuing to emerge it is clear that the UK Government is providing the support that the Scotch Whisky industry needs to be confident and secure in the years ahead.
Published 11 April 2014