News story
Domestic heating oil supplies: Written Ministerial statement by Charles Hendry
The recent severe weather has caused significant concern about the domestic oil market and the liquefied petroleum gas market. I fully recognise…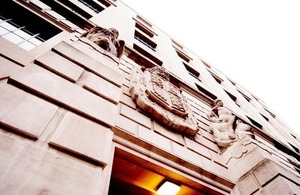 The recent severe weather has caused significant concern about the domestic oil market and the liquefied petroleum gas market. I fully recognise the difficulties people have experienced with rising prices and supply problems.
Underlying many of the complaints are concerns about the challenges of supplying oil and gas to rural communities and whether the current market structure provides the reassurance that consumers can get fuels for heating when needed at a price they can afford.
The Office of Fair Trading is currently consulting on its annual plan to help determine its work programme for 2011/12. This includes proposals to prioritise markets impacted by high, rising and volatile commodity prices. The off-gas grid energy market is clearly one such affected market.
In response to the Office of Fair Trading consultation and mindful of the various issues highlighted by the recent severe weather, I have written to the Office of Fair Trading asking it to bring forward its competition and consumer study into off-grid energy. In addition, I have asked the Office of Fair Trading if the study could explore the longer term consumer issues such as lifetime payback, consumer standards and labelling for alternative energy sources or supplies. Such a study would provide an independent assessment of the off-grid market and establish what further action may be necessary to ensure it works properly.
I welcome the Office of Fair Trading's support for this area, and look forward to seeing its conclusions in advance of next winter so the lessons from this winter can be learned and any necessary changes made.
Published 21 January 2011