World news story
Director General Gareth Davies' visits Singapore
During his visit, he shared how UK's newly published Industrial Strategy aligns closely with the priorities of Singapore's Committee for the Future Economy.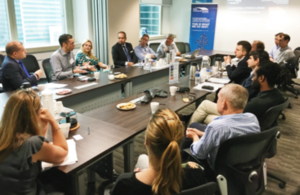 On 14 and 15 December 2017, Director General Gareth Davies, Department for Business, Energy and Industrial Strategy, visited Singapore. He leads on the implementation of the Industrial Strategy, including exploring linkages with Singapore's government and businesses.
Apart from meeting academics from National University of Singapore and Singapore Institute of Technology, he spoke with representatives from Agency for Science, Technology and Research; as well as the National Research Foundation and Singtel Innov8. The Director General shared an update on UK's Industrial Strategy and discussed the innovation landscape in UK and Singapore.
During his two days in Singapore, Director General Gareth Davies also visited Singapore's Ministry of Trade and Industry to discuss the UK-Singapore Economic and Business Partnership, building on their shared interests and strong relationship.
Other partners that he met included the Centre of Excellence for Testing and Research of Autonomous Vehicles (CETRAN), British Chamber of Commerce, AI Singapore, Nanyang Technological University and Newcastle University.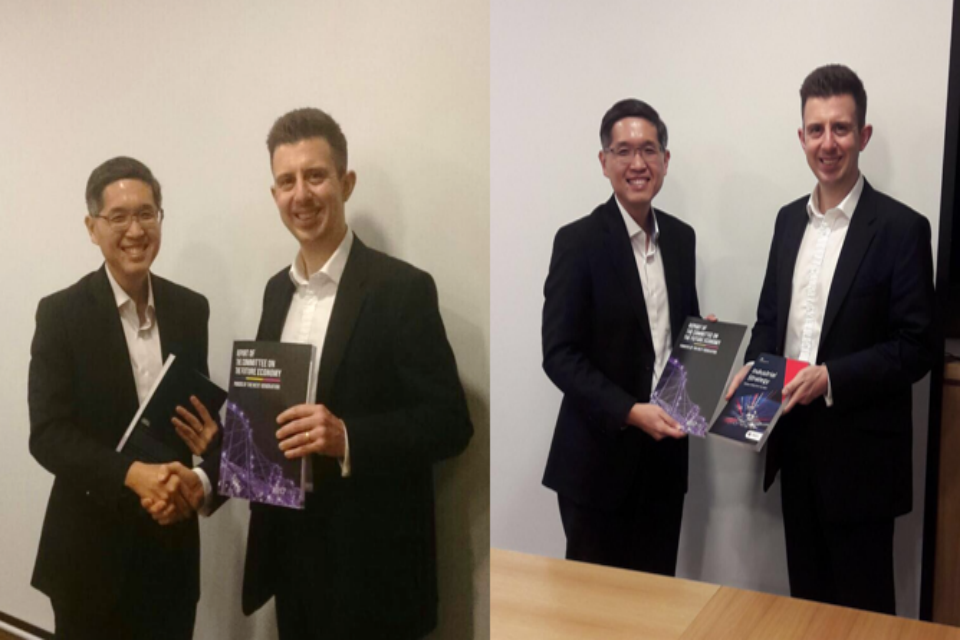 What do the UK's Industrial Strategy and Singapore's Committee on the Future Economy Have In Common?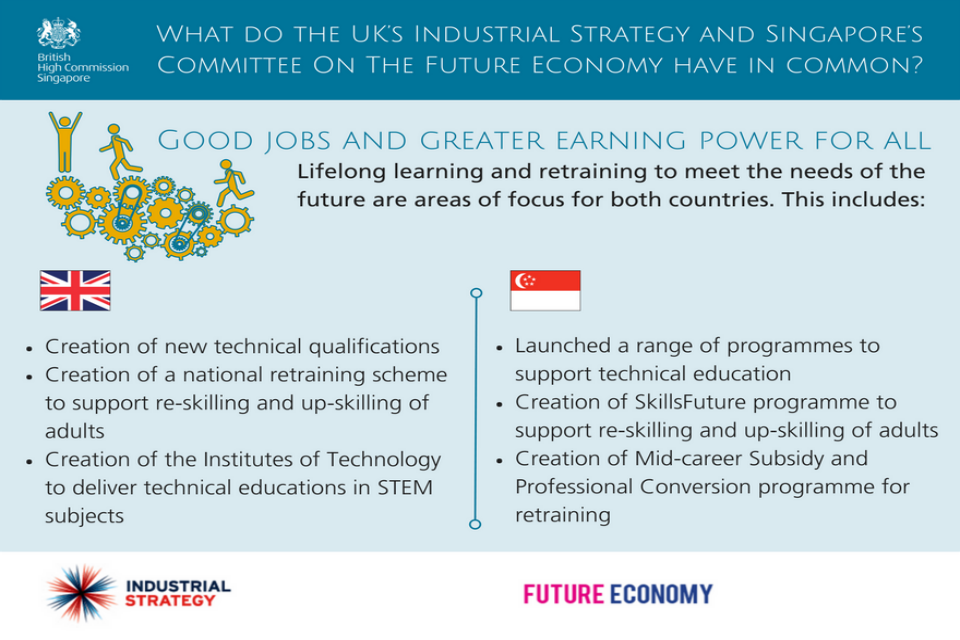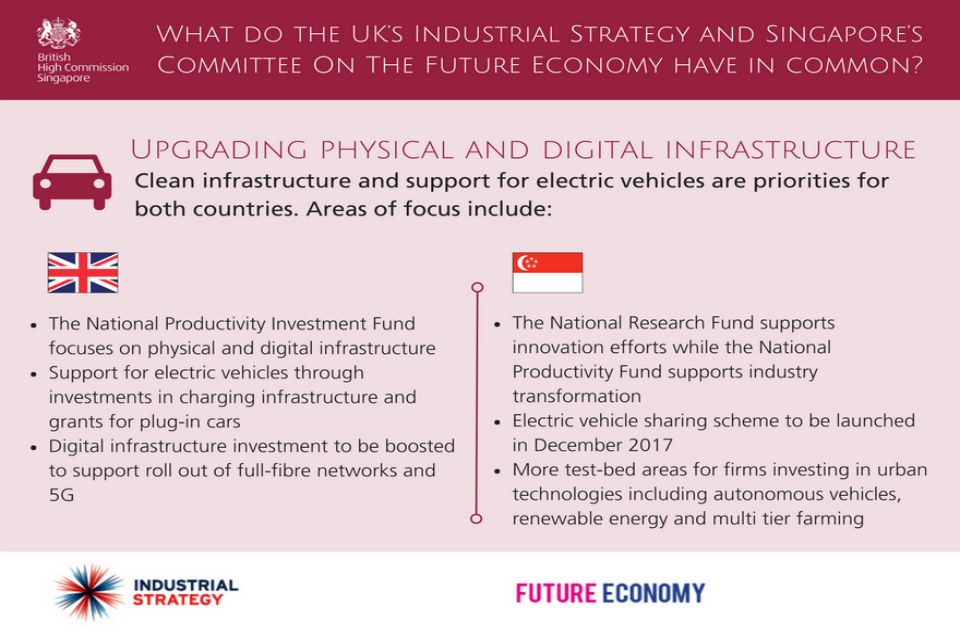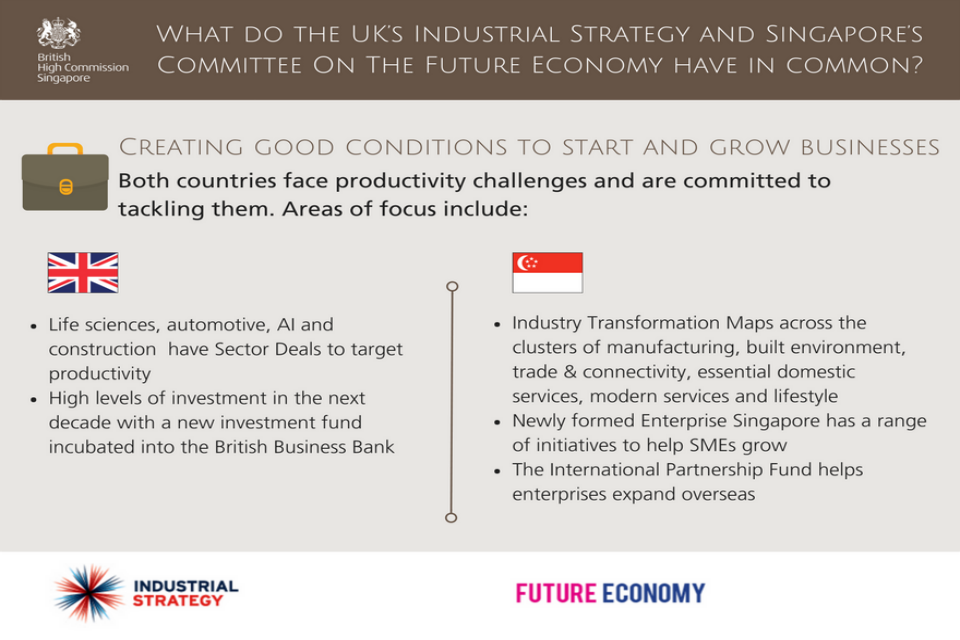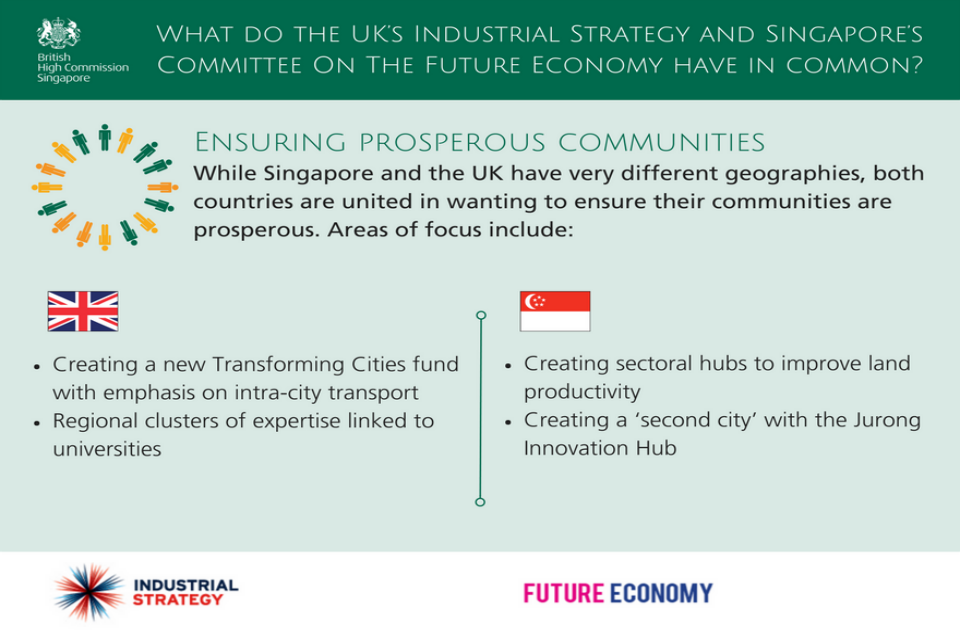 To read Director General Gareth Davies' opinion editorial 'Moving Together : UK and Singapore's Economic Strategies', visit here. The article also appeared in The Business Times on 14 December 2017.
Published 22 January 2018