Press release
Diana Whitworth stands down from the committee
Diana Whitworth has decided to stand down from the Social Security Advisory Committee on ill-health grounds.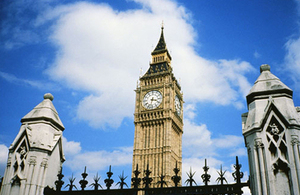 Paul Gray, the committee's Chair, said:
It is with great sadness and regret that I have accepted Diana's resignation. She has been a strong member of the committee, in particular ensuring that the voices of disabled people and carers have been reflected in all of our work. Her input to the committee's work will be greatly missed".
Diana Whitworth added:
It has been a privilege to serve on the committee which I believe does invaluable work both in scrutinising regulations and carrying out its own independent programme of work. It is important to ensure that the interests of those whom the social security system should be protecting and supporting are addressed.
Diana Whitworth was appointed to the committee in January 2013.
Committee members Rachael Badger and Judith Paterson will now have particular responsibility for considering the interests of disabled people and carers.
For more information, contact Denise Whitehead, Committee Secretary, on 020 7829 3354.
Published 11 February 2015