World news story
DFID's Multilateral Aid Review Update 2013 Interim Report
DFID's Multilateral Aid Review 2013 Interim Report which explores how organizations are making progress against identified priority areas.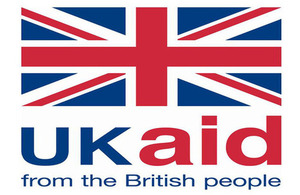 The UK Government's Department for International Development (DFID) has published its 'Multilateral Aid Review (MAR) Update 2013 Interim Report'.
DFID undertook the Multilateral Aid Review (MAR) in 2011 as the start of a more systematic examination of strength and weaknesses across the multilateral system. This is now being followed up through an Update process, which explores how organisations are making progress against identified priority areas.
This interim report explains the methodology and process of the MAR Update, and gives the results for the first 24 agencies assessed. A full report will be published towards the end of the year. This will give the results of the Update assessments for all agencies and provide some analysis of the results.
DFID-Bangladesh Country Representative Sarah Cooke stated, "DFID's significant investment in multilaterals is a core part of our work to end the need for aid by creating jobs, unlocking the potential of girls and women and helping to save lives when humanitarian emergencies hit. This investment is subjected to the same transparent and thorough assessment of value for money as DFID's other spend and activity."
The review assesses only the components relevant to the UK's reform priorities, while also checking for backsliding elsewhere (e.g. failure to implement agreed policies). The organisations assessed under the MAR included multilateral development banks to UN agencies, and from development finance institutions to humanitarian organisations. All organisations were assessed against the same assessment framework, which looked at (1) the focus and impact of an organisation on the UK's development and humanitarian objectives and (2) the effectiveness of the organisation and its structure. Combined, these two provided an overall value for money assessment.
Note to editor:
UK Multilateral Aid Review Update 2013
Background
The UK's Multilateral Aid Review (MAR) was published on 1 March 2011. It provided, for the first time, a comprehensive overview of the strengths and weaknesses of the multilateral organisations that DFID works with.
The MAR confirmed that the multilateral system is a critical complement to what the UK government can do alone. But it also found evidence of significant weaknesses. Since the MAR was published DFID has drawn on its value for money assessment to decide on funding through multilateral organisations, communicated its key reform priorities to each multilateral organisation and engaged closely both with the institutions themselves and with other stakeholders to promote reform.
Purpose
In order to ensure that contributions to multilateral organisations continue to offer the best value for money for UK aid.
Published 24 July 2013