World news story
Deputy High Commissioner meets with Gambian Olympic committee
Commonwealth games to held in Glasgow Scotland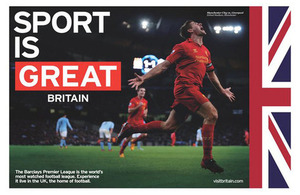 UK Deputy High Commissioner George Sherriff this week met with The Gambian Olympic/Commonwealth Sports Committee to discuss their preparations for the Commonwealth Games to be held in Glasgow Scotland from 23rd July 2014.
As part of the preparations for the Commonwealth Games a specially designed baton with a message from Her Majesty The Queen (as Head of the Commonwealth) will depart from Buckingham Palace on 09th October 2013 and will visit every one of the 71 Commonwealth nations and territories in the world.
The Baton will arrive in the Gambia on 30th December 2012 and will spend New Year's Eve in-country before leaving on 01st January 2014 for Sierra Leone. The Gambia will be the first African country to receive the Baton.
Commenting Deputy High Commissioner George Sherriff said -
"I had a very useful and interesting meeting with the President of the Gambian Olympic Committee and his team to discuss Gambia's preparations for the Commonwealth Games. The committee are very well prepared and I look forward to The Gambia participating and taking an active role in the Games. I discussed with the President and the committee the forthcoming Queens Baton Relay and the British High Commission looks forward to working closely together in the future."
Published 31 July 2013