News story
David Mundell statement on Supreme Court hearing
Scottish Secretary David Mundell responds to the Supreme Court hearing on the Scottish Parliament's Continuity Bill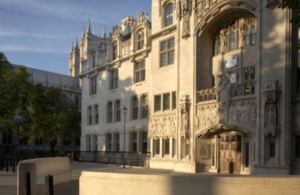 The Advocate General for Scotland, Lord Keen, will today [Tuesday 24 July] set out the legal case in the UK Government's referral of the Scottish Parliament's Continuity Bill to the Supreme Court.
Scottish Secretary David Mundell said:
Given the view of the Scottish Parliament's Presiding Officer that the Continuity Bill was not within the legal scope of the Parliament, we believe it is important to ask the Supreme Court to provide absolute clarity. The legislation which set up the Scottish Parliament anticipated such a situation, and we are simply following the legal process set out in the 1998 Scotland Act.
Published 24 July 2018