David Mundell: New Parliament, New Powers, New Partnership speech
The Secretary of State for Scotland today made clear his wish to work in partnership with the new Scottish Government.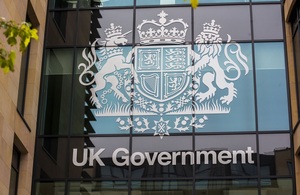 Introduction
Thank you all for coming.
People rightly have high expectations of their governments.
Those of us who hold office, for however long or short a time, bear a responsibility which transcends politics and personality.
We are entrusted with the leadership and direction of the state on behalf of our fellow citizens.
As President Eisenhower put it, government's task is to 'keep the peace, to foster progress in human achievement, and to enhance liberty, dignity, and integrity among peoples and among nations.'
In Britain we are fortunate to have solid and time honoured national institutions.
Our constitutional monarchy, which has provided stability and continuity for generations.
Our parliamentary and democratic traditions, which are embedded in our society.
Our permanent civil service, which is politically impartial and serves governments of every hue.
Our armed forces, which have evolved over centuries into the finest in the world.
Our dedicated public service professionals, who teach our children, treat us when we're sick, and provide the warp and the weft of our social fabric.
No institution is perfect and all need to move with the times.
But we should never overlook the fundamental strengths which are the hallmarks of our system of government, making it admired around the world.
In Scotland, alongside the UK Parliament at Westminster, we have a national institution of more recent vintage at the centre of our public life: the Scottish Parliament.
And from that Parliament is drawn one of Scotland's two governments, alongside the UK Government, drawn from the UK Parliament.
Two governments, each entrusted with different but complementary responsibilities on behalf of the people in Scotland.
The fundamentals of our devolution settlement are now stronger than they've ever been before, following sixteen years in practice, the Calman and finally Smith reforms and the passage of the Scotland Act this year.
But structures alone will not suffice.
People have a right to expect, and Scotland's two governments a duty to deliver, a relationship between Holyrood and Westminster which puts the national interest first and political considerations last.
Frankly, people are sick and tired of the bickering and blame games and they want to see their politicians working together for the common good.
So I want to make a big offer to the incoming Scottish Ministers.
Let's reset the relationship between our two governments.
Let's put our political disagreements aside where we possibly can, and put our energies and talents together, to deliver a better future for Scotland.
And let's include everyone in Scotland – businesses, charities, churches, trade unions, universities, private citizens – in a new collective ffort to use the powers and potential which we all have, in this common endeavour.
The time is ripe for a new approach
Let's start with the new powers coming to Holyrood as a consequence of the Scotland Act 2016.
New powers
Next Monday, another major milestone in implementing the new powers will be passed.
Monday is exactly two months since Her Majesty the Queen gave Royal Assent and the Scotland Act became law.
This two month anniversary is the day when a range of important provisions to come into force.
The technical term is 'commencement'. It means the Scottish Parliament will be responsible for those policies.
It can make law in those areas, where it has never done so before.
And it's quite a list.
Before I talk about the big ticket items of tax and welfare, we shouldn't over-look the range of new powers coming to the new Scottish Parliament next week.
Take equal opportunities.
Commencing these new powers allows the Scottish Parliament to decide whether Scotland's public sector boards should be required to be gender balanced.
Gambling policy is another example.
If the new MSPs decide they should clamp down on the number of fixed odds betting terminals on Scotland's high streets, Monday's commencement of the gambling powers will allow them to do it.
They will also be able to determine the policy in Scotland on the sensitive issue of abortion.
I welcome the fact that the First Minister has said she has no plans to change the current arrangements.
But it is right that the new Scottish Parliament has that power, and I am confident MSPs will exercise it with the same sensitivity and judgement they have shown on other emotive issues in the past.
There are many other choices that will be enabled by next week's round of commencement.
The Scottish Government will get to choose whether public sector operators can bid for new Scottish rail franchises.
The Scottish Parliament will have new powers to determine speed limits on Scotland's roads.
As well as new choices, we there also some new realities.
The permanence of the Scottish Parliament is now written in law, as is the Sewel convention, which states that the UK Parliament will not normally legislate in devolved areas without the consent of the Scottish Parliament.
So already, within two weeks of the elections to the Scottish Parliament, another milestone is reached.
These new powers, ready to be used by the new Parliament as it begins its work.
Welfare
There are few responsibilities greater for a parliament than supporting the most vulnerable in society.
And the new Scottish Parliament will soon have a range of choices it can make to do just that, in a way that suits Scottish circumstances.
All of that, whilst maintaining the benefits of the single labour market, pensions and the sharing of risk that comes with Scotland's position in our United Kingdom.
The responsibility is significant – around £2.7billion of spending in Scotland on last year's figures.
A weighty sum. But the real value of the welfare devolution is the options it gives the Scottish Parliament and Scottish Government to help people.
The Scottish Government will be able to pay anyone on a reserved benefit a top-up payment of whatever amount they choose.
So if they decide Tax Credits, Child Benefit or Universal Credit should be higher in Scotland, the Scottish Government can use its resources to make that happen.
They will also be able to pay shorter-term payments to help anyone who has an immediate need and whose well-being is at risk.
The Scottish Parliament will have full responsibility for benefits paid to carers, to disabled people, to those who are ill, and to those who require help for winter fuel, funeral payments and for maternity payments.
Not only that, the Scottish Parliament will be able to create their own new benefits in any area of devolved responsibility.
They will be able to do this without any need to consult the UK Government.
This was something which was not in the original draft of the Scotland Bill, because we believed that power already rested with the Scottish Parliament.
But we listened to the Scottish Government, took their concerns seriously and changed the Bill to put it absolutely beyond doubt that the Scottish Parliament would have the power to create new benefits in devolved areas.
I look forward to hearing from the incoming Scottish government how they intend to use a power which they fought so hard to ensure they had.
Many of the charities represented here today will have ideas on this, and I encourage you to make your own representations to the Scottish Government.
Universal Credit remains a reserved benefit, as the Smith Agreement said it should, but Scottish Ministers will have new flexibilities for timing and frequency of payments.
And the new Scottish Parliament will be able to establish employment programmes that support disabled people, and that offer support to benefit claimants at risk of long-term unemployment.
These programmes, if well implemented, can be better aligned with the support the Scottish Government already delivers through the devolved skills system.
A good example of how the new powers will work alongside those already devolved.
How we'll approach the devolution
That makes it all the more important that the devolution of these new powers goes smoothly.
And that is an important focus for me and my ministerial colleagues in the months ahead.
It's vital that we work together with the new Scottish Ministers to get this right.
There are plenty of examples of how this has worked well in the past.
I will do everything I can to encourage good working between Scotland's two Governments.
There's an opportunity for a fresh start with ministerial relationships.
We've recently heard from the First Minister that she intends to recast the structure of her Government to take account of the new powers coming to Holyrood.
I welcome this fact.
Powers once dismissed as 'modest,' are now accepted to be so substantial as to require the Scottish Government itself to be reshaped to take account of them.
I'll be working to arrange early discussions so that both governments can share and understand the priorities and the challenges that the new powers present.
We have the forums for this to happen: the Joint Ministerial Working Group on Welfare, and the Joint Exchequer Committee responsible for overseeing the devolution of taxation powers.
Respectful, collegiate inter-governmental relations.
That's what people in Scotland want to see.
I commit to playing my part.
New Partnerships
During the last UK and Scottish Parliamentary terms, there were practical examples of this joint working that we must build upon.
Take UK City Deals.
We secured a transformative Deal for Glasgow and the Clyde Valley in 2014.
Both Governments committed hundreds of millions of pounds to help cement Glasgow's status as a powerhouse of the UK economy.
The deal is expected to create 28,000 new jobs by 2035, and generate around £1.75 billion of additional economic activity in the city per year.
And more recently, further deals for the Aberdeen City Region and Inverness and Highland City Region were agreed.
The £250m Aberdeen Deal will see:
a new energy innovation centre, supporting the industry to exploit remaining North Sea reserves;
the expansion of Aberdeen harbour, enabling the city to compete for decommissioning work; and
measures that support economic diversification, including in the biopharmaceutical and agri-food industries.
The £315m Inverness and Highland Deal aims to make the Highland area the most digitally connected rural region in Europe;
All of this has been done by the UK and Scottish Governments working together.
But it has also seen us working hand in glove with Scottish local authorities, other public institutions and agencies in Scotland and private sector partners.
This is what the new relationship is about.
And we will go further.
In his March Budget, the Chancellor committed to the start of formal negotiations on an Edinburgh and South East Scotland City Deal. Those negotiations have already begun.
I am confident – working with the Scottish Government, six local authority partners and the private sector – that we can deliver something transformative for this part of Scotland.
And we are willing to listen to similar proposals from across Scotland.
The Prime Minister last week signalled his support for a Dundee and Tayside City Deal.
And I am pleased we are in early conversations with the three Ayrshire local authorities, and the First Minister herself has said how interested she is in exploring the potential of this deal.
And we are also talking to Stirling and Argyll and Bute as well.
City Deals are a huge step in the right direction, and they show the potential which exists. But they are just a first step.
I think our ambitions for devolution within Scotland should be even bigger and even bolder.
I hope the new Scottish Parliament will contain new thinking and fresh ideas in this area, so we can see positive change, and I again commit to play my part in that debate.
Broadband and mobile
A key feature of most City Deals is digital connectivity.
The UK and Scottish Government have a shared ambition to deliver internationally competitive digital infrastructure – crucial to doing business and attracting investment.
Digital connectivity is vital in our modern society.
As MP for a large rural constituency I see all around me the importance of broadband to people's daily lives.
The UK Government, working in partnership with the Scottish Government and others, has already provided substantial funding to support superfast broadband delivery in Scotland.
Scotland received over £120 million from the UK Superfast Broadband Programme – more than 15% of the total pot.
I also know how still have a long way to go.
Too many towns and villages in Scotland don't have proper broadband access or mobile data coverage.
Working together, the UK and Scottish Governments can create the conditions for Scotland and the wider UK to be one of them most connected places on the planet.
So today I commit to work in that spirit and invite the Scottish Government to do the same.
As well as digital connectivity, Scotland needs good transport links to thrive.
During the election, the First Minister stated her commitment to exploring the feasibility of extending the Borders railway to Carlisle.
Patently, such a development would require cross-border working and partnership.
I am ready to work with the Scottish Government on this issue, as they develop their plans and thinking.
LGB&T issues
My focus so far has been on welfare, prosperity, economic growth and Scotland's infrastructure.
But these are not the only areas in which Scotland's two Governments can and should work together.
Promoting equal treatment and opportunity for all in society is at the core of what our Governments do.
LGB&T equality matters to me personally and it's an area in which the UK Government has been active.
I am proud that a Conservative Government introduced marriage for same sex couples in the rest of the UK.
And when the Scottish parliament passed their equal marriage legislation, the UK Government worked with them to deliver the necessary consequential legislation.
But there is still much more to do.
While great strides have been made for lesbian, gay and bisexual people, there is still a long way further to go on the challenges faced by the transgender community.
Trans equality has been highlighted recently at Westminster by the Women and Equalities Select Committee.
They identified trans equality as their first inquiry.
I know that Whitehall colleagues are considering the Select Committee's recommendations carefully and will respond in due course.
I personally welcome the Scottish National Party's 2016 manifesto commitment to:
"review and reform gender recognition law, so it's in line with international best practice for people who are transgender or intersex."
I pledge to work closely with the First Minister and her Government, with UK Government colleagues and with the trans community in Scotland, to ensure that as progress is made in this important area, we can do so in a way which maximises the benefit felt, right across Britain.
Life chances
Our work on transgender issues is one part of a wider drive to transform people's life chances across the United Kingdom.
In his speech in on the matter in January, the Prime Minister set out his aim to fight disadvantage and extend opportunity.
These covered family and early years, education, equality of opportunity, treatment and support.
Of course a significant number of the Government's levers in these areas are devolved.
And the new Scottish Government will rightly be held to account by the Scottish Parliament in how it chooses to exercise them.
But they are also inextricably linked to the UK Government's and UK Parliament's wider responsibilities for employment and economic security.
And despite the good news in our economy, there are still too many people left behind.
Work is – and always will be – the best route out of poverty.
With welfare reform, Universal Credit, tax cuts and the introduction of the National Living Wage, the UK Government is making sure that it always pays to work.
And with the devolution of substantial welfare and employability powers, we will be addressing these issues in a far more shared way – between governments and parliaments – than ever before.
In so doing, we must focus not only on the economics, but the social.
It is the human dimension to poverty: the social causes, the reasons people can get stuck, and become isolated that we must tackle together.
We need to develop a richer picture of how social problems combine, of how they reinforce each other, how they can manifest themselves throughout someone's life and how the opportunity gap gets generated as a result.
We'll only do that in Scotland by all of our public institutions and other partners – UK and Scottish – sharing this common goal and joining forces to tackle it.
That approach should run right across the piece.
So I can announce today that I will be asking my officials at the Scotland Office to undertake a specific programme of work to identify opportunities for the UK and Scottish governments to work together to achieve our common aims.
Our aim should be to work together as partners, for the benefit of people in Scotland and people across the whole United Kingdom.
Conclusion
Now is the time for us to work together to improve all aspects of our country and the lives of all of our people.
It's time for a new relationship and a new mind-set.
To put our disagreements aside and put our talents together.
To learn from each other and help each other.
People are sick and tired of the bickering and blame.
They are ready for this new relationship, and it's time we politicians stepped up to the plate and delivered it.
Published 16 May 2016