David Jones welcomes agreement with Assembly Minister over Affordable Housing Order
Welsh Office Minister David Jones has welcomed the response from Assembly Deputy Minister for Housing Jocelyn Davies which will allow progress…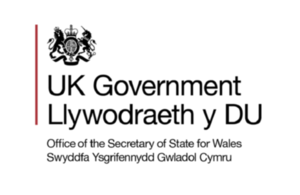 Welsh Office Minister David Jones has welcomed the response from Assembly Deputy Minister for Housing Jocelyn Davies which will allow progress on the Assembly's Sustainable Housing LCO in line with the Coalition Agreement. 
Mr Jones said: "I met Jocelyn Davies earlier this week to discuss the proposed Order. I welcome the constructive response she has now made to our proposals to safeguard the rights of individual tenants to purchase their own homes in Wales. 
"Politicians from all parties recognise that since the 1980s, Right to Buy has contributed to social mobility throughout the country.
"The Deputy Minister for Housing and I have worked together within the agenda of mutual respect existing between the coalition Government and the devolved institutions, acknowledging that this respect must go both ways.  Now that we have reached this amicable agreement, the Welsh Office will be doing everything possible to take forward this Order as quickly as possible within Parliamentary procedures. 
"I also appreciate Jocelyn Davies' frustration over the three-year delay under the previous Labour Government, in seeing this Order come to fruition.  Within a little over a month since this Government came to power, we have now been able to agree with the Assembly Deputy Minister for Housing an LCO which, when passed, will deliver all the powers the Assembly has requested to pursue its housing policy objectives."
Published 24 June 2010