News story
David Jones appointed Secretary of State for Wales
Clwyd West MP, David Jones has been appointed Secretary of State for Wales.  The Prime Minister has today announced that Mr Jones has been …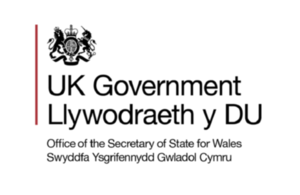 Clwyd West MP, David Jones has been appointed Secretary of State for Wales. 
The Prime Minister has today announced that Mr Jones has been promoted to a Cabinet role, assuming charge of the representation of Welsh interests at Westminster. 
Mr Jones, who lives in Rhos on Sea in North Wales, becomes the 16th Secretary of State for Wales, having previously served as Parliamentary Under Secretary of State for Wales.     
Speaking following his appointment, Mr Jones said:
"As a proud Welshman, I feel honoured and privileged to be appointed Secretary of State for Wales. 
"Wales has been my home almost all my life. It is the place where I learned my profession, set up my own business and raised my family. It is my home.
"Like most Welsh people, I have a huge ambition to see the quality of life in Wales flourish and prosper.  As Secretary of State, I will be making it my business to ensure that the efforts of the Wales Office are concentrated to that end.
"We live in an era of devolution, but devolution does not mean that the administrations in London and Cardiff Bay should not make every effort to work together to improve the lives of people of Wales. Indeed, they would feel badly let down if they felt that there was not the fullest possible cooperation between the two Governments.
"I therefore intend to offer to the Welsh Government my Department's fullest cooperation in working to improve the lives of people in Wales. In return, I would hope and expect that the First Minister and his Cabinet will work closely with us to achieve that aim.
"It is only by working closely together that we can hope to realise Wales' fullest potential."
Mr Jones becomes the 16th Secretary of State for Wales and takes up the role vacated by Cheryl Gillan MP.
Paying tribute to his predecessor, Mr Jones said:
"Cheryl leaves the Wales Office with her head held high, having achieved a huge amount for Wales. She has delivered a referendum on law-making powers for the National Assembly, helped secure the electrification of the main railway line from London to Swansea and the Valley commuter lines, and launched the Commission on Devolution in Wales.
"She has been a strong and constant champion for Wales, both in Government and in opposition. I take up the baton with the same enthusiasm and I wish her all the very best for the future."
David Jones was born in 1952 in London to Welsh parents and has lived in North Wales since early childhood. He was educated at Ruabon Grammar School, then studied law at University College, London, before returning to North Wales to set up a legal practice in Llandudno, where he was senior partner.
He was elected as Member of Parliament for Clwyd West in May 2005.  In 2002 he became Assembly Member for the North Wales Electoral Region. He stepped down at the 2003 Assembly election.
At Westminster, Mr Jones has held a seat on the Welsh Affairs Select Committee and was co-chairman of the Associate Parliamentary Sustainable Resource Group. He was appointed Shadow Minister for Wales in November 2006 and Parliamentary under Secretary of State for Wales in May 2010.
Published 4 September 2012