News story
DASA Christmas hours 2019
The Defence and Security Accelerator help line will be closed during the festive season.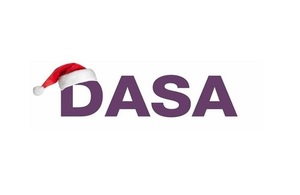 The DASA help line will be closed on the afternoon of Friday 20 December 2019 until Monday 6 January 2020.
You will be able to send in an email to accelerator@dstl.gov.uk but no response will be provided until 6 January.
We wish you all a Merry Christmas and a Happy New Year.
Published 20 December 2019