Press release
Dartford Crossing improvements move a step closer
The introduction of a new scheme to improve journeys at the Dartford-Thurrock River Crossing will move a step closer later this month with the start of advance construction work.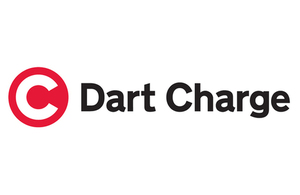 The new remote payment system being introduced from October 2014 will reduce congestion and ease traffic flow at the crossing. Instead of stopping at barriers to pay to cross, drivers will pay online, by phone, text, or at one of numerous retail outlets.
The system makes greater use of technology and will require changes to the road layout at the crossing. The start of those changes involves the installation of signs to help drivers understand the new system. The signage work will start on 22 April and will mostly be carried out overnight.
Nigel Gray, Highways Agency Project Director, said:
This improvement is part of the Government's commitment to invest in infrastructure, underpinning economic growth; some £1.7 billion is being invested into roads across the South East by 2021 and the changes we are introducing at Dartford will reduce congestion and ease traffic flow at this vital transport link.

Work to date has been progressing well behind-the-scenes. Now we are ready to start on the road. This advance work has been carefully planned to minimise disruption to road users and so will largely be carried out overnight when traffic flows are lowest.

Due to the extent of road layout changes required at the crossing, the main construction work to remove the existing plazas and barriers can only start once the new payments arrangements are in place this autumn; this too will be planned with drivers very much in mind.
The signage work will take place overnight on the A282, M25, A13, M20. On the A1306, A2, Bob Dunn Way and Crossways Boulevard it will take place during off-peak daytime hours. Further information will be publicised nearer the time.
Although drivers may notice changes on the roads as a result of the advance work, most of the signs will remain covered until the new payment system comes into operation. To give prominence to the new payment arrangements and to encourage compliance, it is being given its own identity – Dart Charge.
This identity will appear at places where people can set up an account or pay, or where they can find out more information, as well as on the road signs.
From this month drivers will receive advice with their road tax reminders about the upcoming changes to the way they will pay the charge from October. This is part of a wider public information campaign which will inform crossing users about the introduction of remote payment and what they need to do. Existing account holders do not need to do anything yet. They will be notified when they do.
General enquiries
Members of the public should contact the Highways Agency Information Line on 0300 123 5000
Media enquiries
Journalists should contact the Highways Agency press office on 0844 693 1448 and use the menu to speak to the most appropriate press officer
Published 3 April 2014