World news story
Cutting EU Red Tape Must be a Priority
European leaders have agreed that the EU must focus more on reducing the burden of legislation on businesses.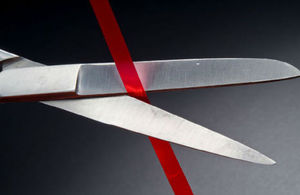 European leaders have agreed that the European Union, over the next five years, must focus more on reducing the burden of legislation on businesses.
At the European Council on 27 June, leaders from 28 countries adopted a 'strategic agenda' to guide the work of the EU. As part of efforts to promote a climate of entrepreneurship and job creation, the Council concluded that "reducing unnecessary administrative burdens and compliance costs in a targeted manner" should be a priority.
The UK continues to support reforms that will make it easier for European businesses to trade across borders and increase competitiveness in a global market.
Future efforts to cut EU red tape build on the European Commission's Regulatory Fitness and Performance (ReFit) programme. The aim of the programme is to remove, or simplify EU legislation, including withdrawing proposals that impede the legislative process.
Business Minister Michael Fallon welcomed the EU Commission's recent report on the progress of the ReFit programme.
Speaking about the report, Mr Fallon said:
The Commission is beginning to make some progress in reducing the burden of EU regulation, and we have fought hard to secure new proposals to cut the cost of EU rules. In particular, I welcome the progress >which has been made towards delivering nine out of thirty of our Business Taskforce's recommendations for reform. These will reduce unnecessary bureaucracy around clinical trials and environmental impact assessments.
Mr Fallon also noted that the Commission "needs to go further to lighten the burden of red tape on business. And it is vital that the ReFit programme remains a top priority for the next Commission."
In June 2013, the Prime Minister invited a taskforce of 6 business leaders to look at reforms to European rules, regulations, and practices that would make the most impact on British businesses. The report, which draws from evidence from over 100 businesses and business groups across Europe, put forward 30 recommendations to reform EU rules.
Read more about reducing the cost of EU regulation on business
Published 4 July 2014