News story
Customer satisfaction with the IPO at a 5 year high
Our customer insight team recently surveyed customers to measure their overall satisfaction with the IPO.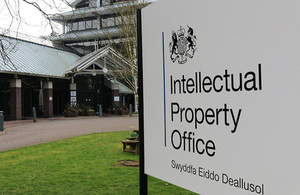 Improving the experience customers have when dealing with the IPO is a key priority. IPO Minister, Baroness Neville-Rolfe, has made it a top level target to "ensure that overall average customer satisfaction is at least 80%".
A random sample of customers are interviewed every year to measure and track satisfaction levels. The results for 2014-15 (PDF, 889KB, 1 page) show how overall satisfaction is at a five year high of 85.4%, a rise of 4.4% on the previous year.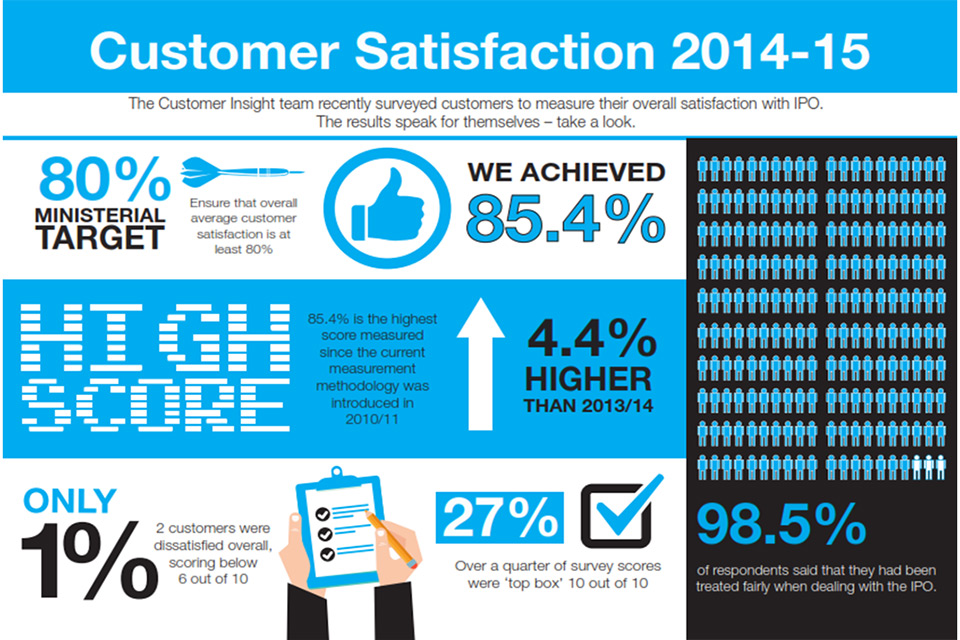 Customers have commented how specific aspects of IPO service have improved, for example online renewals, and praised the helpfulness and approachability of staff.
Customers have also expressed the need for continuous improvement of e-services. The IPO are taking this feedback forward, for example, by providing an online application service for designs customers by the end of March 2016.
For further information, contact the our customer insight team.
Published 24 June 2015