News story
Customer research manager vacancy at the IPO
This post will support the work of customer insight in transforming services. Closing date for applications is 4 July 2017.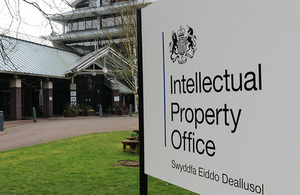 Purpose
The Intellectual Property Office (IPO) is transforming its services for our customers using modern technology. Our transformation portfolio includes a number of projects that are being delivered in accordance with the Government Digital Service project approach. The successful candidate will lead the User Research function within the wider IPO Customer Insight team.
Role and responsibilities
lead and develop the IPO User Research function, investing in the team's capability, with a focus on continuous learning and improvement
manage and lead customer research exercises, including usability testing to identify customer issues and areas for service improvement
represent customer requirements in projects to build new online capability
engage customers in the development of online services, tools and content
make authoritative recommendations for courses of action within the context of professional practice
How to apply
Full details of this role and how to apply are available on the Civil Service jobs website
The closing date for applications is 4 July 2017.
For more information please email adminvacancies@ipo.gov.uk.
Published 22 June 2017