Press release
Customer communications at heart of review into dealing with widespread power cuts
Review into storm-related energy supply disruption to focus on customer communications, resources and compensation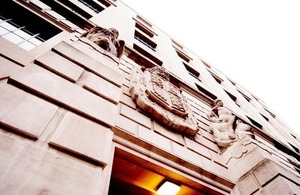 Following the power disruptions which affected 750,000 households over Christmas, Energy Secretary Edward Davey today met Chief Executives of the companies responsible for maintaining power supplies to thank them for their hard work reconnecting customers as soon as possible, and to identify lessons to be learned.
At a meeting between Distribution Network Operators, Ofgem, the Energy Networks Association, Energy Emergencies Executive, and the Department for Energy and Climate Change, it was agreed that a review into the response to the disruption will report to the Secretary of State within two months.
The review will focus on communications with household energy customers, necessary resources to be able to cope with widespread disruption, and the compensation process. There was also agreement to investigate as quickly as possible the setting up of an emergency telephone number which households can call if they experience a power cut.
Edward Davey said:
I fully understand the frustration felt by people whose Christmases were spoiled because of power disruptions, but I also want to pay tribute to the hard work of the engineers who battled appalling weather conditions to try to reconnect homes as quickly as possible.

Clearly, communications with customers must be at the heart of this review as in some cases households were not kept informed of what was being done to help them or when they were likely to be reconnected. In particular, people need to know how to contact the network operator in their region if there is a power cut, and we're looking to introduce a single emergency number which people can call irrespective of where they live.

It's virtually unprecedented for storms to affect such a huge area of the UK for so long, and this prevented network operators helping their colleagues in other regions as would normally happen. So the review will also look at the contingency plans and levels of resources required so that operators can be prepared for the worst should an event like this ever happen again.

Finally, the network operators have agreed to proactively contact customers who may be entitled to compensation. I'm pleased to see that in many cases the companies are offering more than the regulations require them to, but it's important that those people who are owed compensation are properly informed.
The review into power disruptions will feed into a wider review of severe weather response and resilience being led by Defra and the Cabinet Office.
Today's meeting was attended by:
Frank Mitchell, CEO, Scottish Power Energy Networks
Robert Symons, CEO, Western Power Distribution
Basil Scarsella, CEO, UK Power Networks
Mark Mathieson, Managing Director, Scottish and Southern Energy Networks
Phil Jones, CEO, Northern Powergrid
Steve Johnson, CEO, Electricity North West
Andrew Wright, Interim CEO, Ofgem
Chris Train, Chair of Energy Emergencies Executive Committee
David Smith, CEO, Energy Networks Association
Published 8 January 2014