Creating Scotland's employers of the future
UK Government scheme gives Scottish entrepreneurs a helping hand.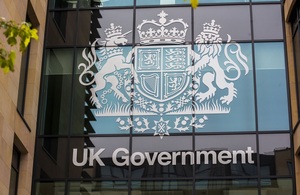 A UK Government initiative is creating a new wave of Scottish entrepreneurship helping jobseekers become the employers of the future, the Scottish Secretary Alistair Carmichael has said.
New figures released today show that nearly 3,000 people in Scotland have moved from jobseekers allowance to setting up their own business over the past three years.
The New Enterprise Allowance (NEA) offers expert mentoring and financial support to jobseekers who want to start up their own business.
Mr Carmichael said:
Small businesses are the lifeblood of a thriving Scottish economy. It is great to see that initiatives like the New Enterprise Allowance are playing a key role in helping jobseekers become their own boss, creating a new wave of innovation and entrepreneurship in Scotland.

As today's figures show, with more businesses being created, employment rising and unemployment falling, Scotland is doing well as part of the UK.

It is my belief that with the correct support and advice the only barrier to starting your own business should be your imagination. We may well see many of these budding entrepreneurs go on to become Scotland's employers of the future and the inspiration for many more to follow in their footsteps.
You can read a full breakdown of NEA statistics (April 2011 to March 2014)
The New Enterprise Allowance is available to people over 18 who are claiming Jobseeker's Allowance, lone parents on Income Support, or people on Employment and Support Allowance in the work-related activity group.
People on the scheme get expert help and advice from a business mentor who will help them to develop their business idea and write a business plan. If the business plan is approved, they are eligible for financial support payable through a weekly allowance over 26 weeks up to a total of £1,274.
Case studies
Jobcentre Plus helps Carrie find her voice with new business
Carrie Afrin, 31, has set up a new business, with the help of Jobcentre Plus and won an award for Gaelic Broadcasting. 'Carrie's Voice' is the name of her new venture, and she provides voiceover work to local radio station and teaches Gaelic. Carrie was awarded the Bord na Gaidhlig Award in recognition of her work whilst raining for her new start up. She said: "Jobcentre Plus provided the support that made all this possible. I'm very grateful for all their belief in me."
When Carrie, previously an Internal Auditor, moved back to the Highlands she struggled to find work. A single parent, Carrie's children were very young, and the same work was not available locally. Low in confidence, Carrie went to her local Jobcentre Plus in Invergordon and talked through her options and Carrie decided to build on her strengths. Carrie had previous experience of doing voice-over work, but she needed additional help before she could find work in this area. Carrie sourced a course with a local radio station, which required financial help with childcare, and which lasted nearly nine months. Carrie's Jobcentre Plus adviser referred her to the New Enterprise Allowance scheme which provides mentoring advice and financial support.
Jobcentre Plus gave Carrie the help she needed to do the Radioskills course and fund the childcare. Carrie said: "The Radioskills course was amazing. I had so many brilliant experiences including having my own radio show. The children have thrived, my youngest was shy before but he gained so much confidence and independence as a direct result of being in childcare.
"I was sad the course was ending as it had been such a great experience but at the same time I now had this new confidence and felt ready to start up my own business. I was contacted by a business mentor who helped me to complete my Business Plan. After it was submitted I found out I was successful in getting the financial support from NEA."
Carrie's new business also provides Gaelic tuition, Gaelic singing and she has also started as Parental Advisor for Comann nam Parant, providing advice and information on Gaelic Medium Education in her local area.
Carrie said: "Starting a new business while supporting two children was a bit scary but the New Enterprise Allowance scheme funding has really helped to take the pressure off as it means I am receiving some form of income in the early weeks. I have been able to take up so many opportunities as a result. Winning the award is the cherry on top of the cake."
Sam turns hobby into start up business with help from New Enterprise Allowance
Sam Somerville, 49, from Golspie, Sutherland has put his lifelong passion of cycling and tinkering with bikes into a new business, with help from Jobcentre Plus. Sam has set up a new business, called Sam's bike shed, which repairs, rebuilds and services bicycles. Sam said: "I'm very excited about this new start as it will allow me to offer my services to the community and surrounding area by repairing bikes. This is something that I have always wanted to do and with no job prospects in East Coast Sutherland I then took the opportunity in starting my own business."
For eleven years, Sam worked at Grean, an environmental recycling facility. Sam was the foreman of the kerbside recycling, the compost area and the bike project. Grean employed supported workers and Sam worked closely with these individuals on a daily basis. The bike project was a great success and it was a positive step towards employing individuals with employment barriers.
Grean ceased trading in 2013 and Sam was made redundant. He finished work in August and went to his local Jobcentre Plus in Wick. He signed on to receive Jobseekers Allowance, and after talking to his adviser Sheona Macdonald he weighed up his options. "When I was young I cycled competitively. I became interested in the bike itself and started repairing bikes which became a hobby. When I was made redundant I looked at my strengths and what I enjoyed doing." said Sam. "I saw an opening in the market, and as I'm a Velotech qualified bike mechanic, I decided I could turn my hobby into a business.
"When I was unemployed I contacted local charity Blythswood Care to see if they required a bike mechanic. At that time they had no openings so I offered my services as a volunteer. Gradually I began to do more volunteer work and I let them know I was setting up a repair service. We came to an agreement and I am now the bike mechanic for Blythswood Care who put their serviced, repaired and rebuilt bikes for resale in their shops."
Sam set up the business with help from Jobcentre Plus's scheme, the New Enterprise Allowance. Jobcentre Plus put me in touch with a dedicated mentor from "Your Employment Solutions". He is there to give me any advice or support that I need which gives me somewhere to go to if I have any queries. To set up Sam's bike shed was fairly straight forward. He registered for self-assessment and made sure that he had all the tools and stock that he would need. He have put out some posters and business cards to selected local shops. Sam set up a website and a Facebook page.
Sam says, "So far the business is going great. I have regular work from Blythswood Care and I am building up a customer base in my local and surrounding area. I'm sure once the summer months are coming and people tend to get their bikes out I'll be able to get more bikes to service and repair."
Published 27 March 2014