Councils' New Year resolution must be greater transparency
Every council's New Year's resolution must be to open up their finance books to the public, Local Government Secretary Eric Pickles said today…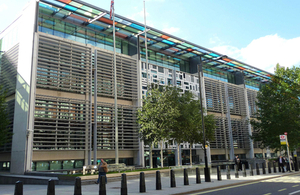 Every council's New Year's resolution must be to open up their finance books to the public, Local Government Secretary Eric Pickles said today as he kicked off a countdown to the January deadline for putting spending data online.
Ministers have been clear that councils need to show they have done everything possible to reduce waste and duplication to save taxpayers' money before considering frontline services. The local government settlement is helping those most reliant on grants.
Six months ago Mr Pickles wrote to all councils calling on them to throw open their files to make local government spending more transparent and show waste is being eradicated. Research by credit experts Experian has revealed that town halls could be wasting nearly £150m on duplicate payments.
The call for greater transparency includes publishing details of senior pay, councillor expenses, minutes of meetings, and any useful frontline service data of interest to residents or entrepreneurs. Local Authorities now only have until the end of January to get all of their spending data over £500 published online in accessible formats.
Mr Pickles heaped praise on the 144 councils (less than half) that have already gone online, but he gave a stark warning to the 'slow-coach councils' yet to act that they will face tough questions from residents and tough action from him.
The minister's Department is leading the way will all its spending over £500 already up online. In addition it is keeping a close watch on councils, logging progress on a public timeline on its website. A code of practice is due to be published shortly.
Communities Secretary Eric Pickles said:
New Year is traditionally a time when the country sets its goals for the year ahead. In 2011 I would like to see every council make their New Year's resolution to cut more waste and fully open their books up to public scrutiny.

I've started by calling for all expenditure over £500 to be put online by the end of the month but councils should not stop there. They should also be willing to show senior and middle management salaries, councillor expenses, job recruitment, and minutes of council meetings.

One hundred and forty four councils have shown they're not afraid to be transparent and I applaud them, but that's less than half, the slow-coach councils only have a month to go before serious questions will be asked about what they've got to hide. Openness is an essential part of a proper modern democracy. The taxpayer has a right to see where their money is being spent, to point out waste and decide local priorities.
Background
The list of council that have already told DCLG they have put their spending data online is at: http://www.communities.gov.uk/localgovernment/transparency/localgovernmentexpenditure/

The timeline of when councils went online is at:
http://www.communities.gov.uk/localgovernment/transparency/localgovernmentexpenditure/timeline/

The letter to councils encouraging them to throw open their files and alongside spending info publish a wide range of data online included the following five issues:
information on senior salaries, names and job descriptions
councillor allowances and expenses; minutes and papers of council meetings
job vacancies that will enable people to see why council wage bills are so high and how many of the positions are for key local services
frontline service data - including rubbish and recycling rates, council tax collection rates and detail of major planned projects
data such as food hygiene reports for food outlets - information which is routinely collected and of interest to residents, but not currently shared in an easily accessible format.
Details can be found at: http://www.communities.gov.uk/newsstories/newsroom/1607061
The Department for Communities is leading the way across Whitehall and Local Government by publishing all its expenditure over £500 online too. This can be found at: http://www.communities.gov.uk/corporate/transparencyingovernment/spenddata/

Experian research suggests councils could be overpaying by as much as £150m a year: http://www.communities.gov.uk/newsstories/corporate/1738897
Twitter
Keep up to date with the Department by following us on Twitter (external link).
Media enquiries
Visit our newsroom contacts page for media enquiry contact details.
Published 31 December 2010